Cloud PaaS spending passes the billion dollar mark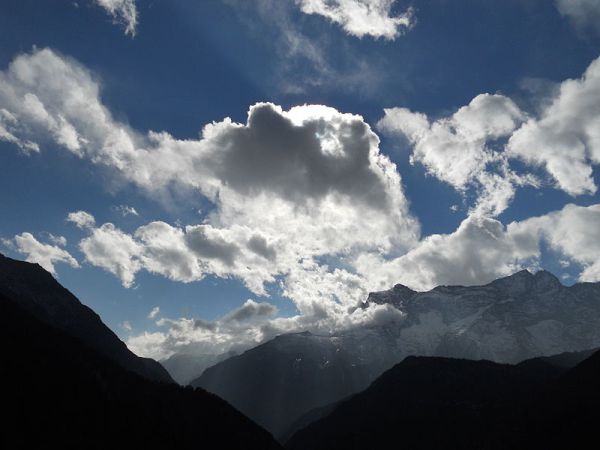 Uptake of Platform as a Service (PaaS) is to grow steadily according to a Gartner report, offering opportunity for channel partners to address SMB customers with low cost cloud services.
Spending on PaaS is set to push past the $1.2 billion revenue mark this year according to a report from Gartner, up from $900 million in 2011.  Growth is set to continue, with revenues rising to $1.5 billion in 2013, before reaching $2.9 billion in 2016.
PaaS can cover a number of different types of cloud services, including application platforms as a service (aPaaS) and integration platforms as a service (iPaaS), as well as providing business process management platforms, messaging as a service and other types of middleware offered through the cloud.   These can be accessed through a cloud provider's PaaS, or customers can build their own private PaaS infrastructure.
PaaS is considered to have stemmed from the development of software as a service (SaaS), offering more comprehensive services such as operating systems.  Despite the continued growth, PaaS is still a smaller market than either SaaS or infrastructure as a service (IaaS).
According to Fabrizio Biscotti, research director at Gartner, this means that the market is set to see substantial competition as the market grows.
"Of all the cloud technological aspects, infrastructure as a service (IaaS) and software as a service (SaaS) are the most mature and established from a competitive landscape perspective, while PaaS is the least evolved," Biscotti said. "For this reason, PaaS is where the battle between vendors and products is set to intensify the most."
He added some of the big infrastructure vendors are facing stiff competition from new players in the cloud market: "It comes as no surprise that the PaaS competitive landscape is still in flux, with traditional application infrastructure vendors facing competition from new large players moving into the market, and myriad specialised PaaS pure players cutting into their slice of profits."
The growth in the market will provide some opportunities for independent software vendors, and will also open the doors for IT firms creating software without needing to provision and configure the underlying infrastructure.   This could mean allowing SMBs getting access to technologies that would not previously have been within their price range.
"Too many SMBs (small or midsize businesses), in addition, PaaS offers the chance to take advantage of some state of the art enabling technologies, they otherwise could not afford," Yefim Natis, analyst at Gartner, said.
Natis said that there will continue to be investment from the large software vendors in a market that is even more strategically important than the revenues indicate.
"All software mega-vendors are strategically investing in the PaaS market despite the relatively modest projected market revenue," Natis said. "Application infrastructure, and in this case application infrastructure as a service (PaaS), has always played a central role in establishing the standards, architectures and best practices in enterprise software markets.
He added: "PaaS technologies are embedded in many other types of cloud services — all major opportunity channels. The direct revenue in the PaaS market grossly underestimates the importance of this part of the cloud architecture."
According to recent Gartner cloud revenue reports, SaaS is forecast to grow to $14.4 billion this year, while the smaller but faster growing IaaS market is set to reach $6.2 billion in 2012.  By 2016, IaaS is expected to grow to almost equal the size of the SaaS market.  Overall the public cloud services market is forecast to grow 19.6 percent in 2012, to total $109 billion worldwide.