John Lewis tech revenues grow 22 percent on 'heroic' tablet sales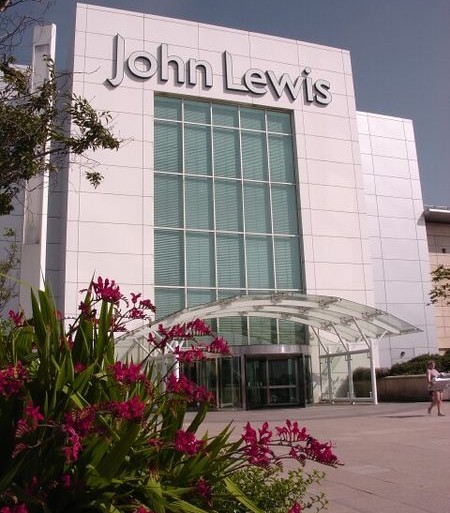 While Comet plans to shut 41 stores
John Lewis has given some hope for high street technology sales which are growing on strong tablet performance – while the future continues to look bleak for Comet.
Department store John Lewis reported 7.6 percent growth in sales last week compared to the same point last year, reaching a total of £91.7 million.
Within this, the electrical and home technology (EHT) category saw strong growth, up 22 percent from last year, with tablets considered the 'hero' product according to John Lewis.   John Lewis has been growing its EHT sales steadily over recent months, pointing to its relationship with key vendor Apple as aiding this.
For its latest results, managing director Andy Street highlighted the increasing importance of online sales in the high street giant's performance.
'After another successful week's step up to Christmas, our online (up 31 per cent year on year) and EHT sales make it clear there is real trust in John Lewis as we approach this critical period," Street said. "Price matching activity this week has once again reassured shoppers about our commitment to being Never Knowingly Undersold whilst Partners across distribution are gearing up to the peak online week, which we expect in just three week's time".
This has been boosted by extensive snowman-themed TV advertising campaigns, as well as addressing customers through social media.   Shoppers are increasingly looking to new buying methods, with orders from mobile phones likely to account for over twenty percent of sales in the run up to Christmas, according to a retail report from Adobe today.
However, the fortunes of other prominent electronics retailers has been somewhat mixed.  While Dixons has also seen revenues rise, with customers embracing its multichannel sales approach, those which have not adapted to shifting purchasing trends have struggled.
Following its administration filing, Comet is expected to close 41 of its 236 stores in the UK by the end of November unless it can find a buyer.  Closing down fire-sales have begun in 27 stores as of Saturday, with another 14 to follow suit this week.
According to Deloitte, the prospect of some staff redundancies as a result of Comet's financial situation are "inevitable".
Chris Farrington, one of the administrators for Comet, added: "We are very grateful to the Company's employees for their professionalism, loyalty and support at this difficult time and all employees will of course continue to be paid for all the work they do while the Company is in Administration."
In other high street reports, the British Retail Consortium today claimed that high street shop vacancies are at the highest level since it began its records in July 2011.
Many retailers are reconsidering their physical presence, with Argos recently announcing that it would be shutting 75 stores over the coming months.
Read also :