Acronis shifts focus to enterprise, rallies channel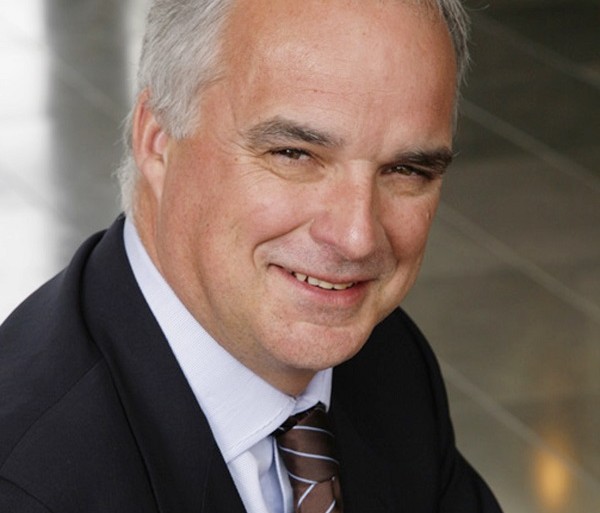 Resellers already transitioning to becoming services providers, says new EMEA VP
Acronis is aiming for an increased enterprise presence, with a push for new service provider partners lead by its newly appointed EMEA channel chief.
Although data backup software vendor Acronis is mainly known for its consumer and SMB focused products, the company is attempting to strike out into enterprise markets.
Recent product announcement have pointed to more of an enterprise focus, and consequently means Acronis will be opening itself up to new areas of sales to reach a larger customer base. This is going to involve drawing in more channel partners, and upping its sales staff headcount.
This move is being spearheaded by the recent appointment of new EMEA vice president Alan Laing, joining from Avaya. Laing was chosen by Acronis CEO Alex Pinchev three months ago due to his history of enterprise software sales, and channel background, and will be leading the charge to attract new business through an expanded channel presence.
"We are very much on the move in transitioning the company, and channel is obviously a huge part of our go to market," Laing told ChannelBiz UK.
"We now have a platform that scales, and we needed it be enterprise ready, that means we needed an enterprise channel, and an enterprise go-to-market model."
Enterprise customers had not previously been a target for Acronis, but Laing said that many larger organisation had already been using its products on a departmental basis in the past, if not across their entire organisation.  This should ease the transition for Acronis and its partners, Laing said.
Laing said as part of its enterprise drive, Acronis will be upping its enterprise sales staff to target verticals for sales over the coming months, before fulfilling orders principally through its channel.   Around three quarters of its business goes through the channel, with partners numbering in the hundreds across EMEA, and this will continue to be the case as it aims for expansion.
However the software vendor faces strong competition from the big market players such as Symantec and Veeam, as well as HP and EMC in some cases, but Laing said that Acronis is finding many customers looking to alternatives.
"I don't want to  be naive," he said, "we are not going to be the number one vendor where Symantec is the incumbent. But we are getting a lot of customers moving towards because of dissatisfaction they have with another vendor's technology, because of cost, because of lack of flexibility, and because they don't want to be locked into one vendor."
Laing added taht this is also driving partners to look at the enterprise and services opportunities they have around Acronis. Providing cloud services, particularly hybrid models, is going to be a big driver for its partners, he said.  This is part of a major trend in resellers transitioning to becoming service providers.
According to a survey conducted by Acronis of 1,100 storage software resellers, 43 percent said they are already shifting towards becoming service providers due to the opportunities offered by cloud and virtualisation. One in five reseller respondents are currently offering their own white label cloud services to customer, and Acronis expects this figure to rise.
Another area is through the addition of mobility services, recently added to Acronis' portfolio to deal with the trends in BYOD.  This is supported by the company's recent acquisition of GroupLogic, which will also require attracting new partners to join up with Acronis.
"It is a different market from where some of our traditional partners have played," Laing said, adding that "we need partners that understand and want to get in that mobile market".
Read also :