HP PC woes overshadowed by $8.8 billion Autonomy write-off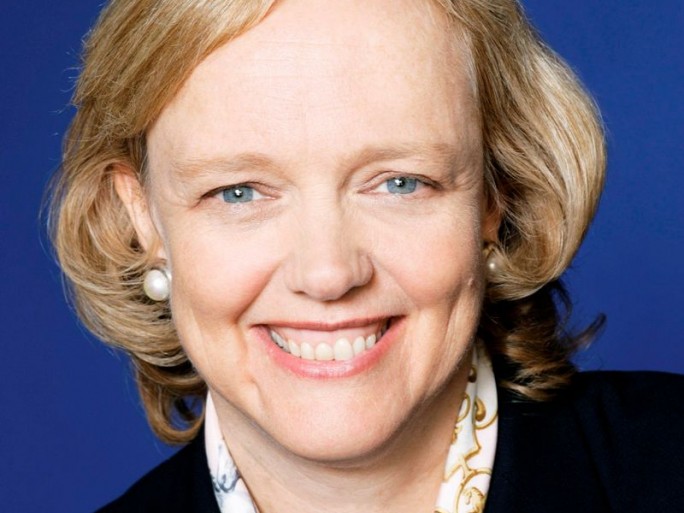 Senior staff overvalued British software firm's value
HP has recorded a massive $6.9 billion loss, with falling PC sales compounded by the write-off of Autonomy.
Net revenues for the fourth quarter were down 7 percent year on year to $30 billion, as many aspects of HP's business saw sales decline – a similar situation to its previous quarter's results.
As expected, HP suffered at the hands of a slowing PC market, just as rival Dell did last week. Personal Systems group revenues were down 14 percent, with commercial and consumer revenues decreased 13 and 16 percent respectively.   Both desktop and notebook revenues fell by 12 percent.
Likewise, HP's server sales saw declines. Enterprise Servers, Storage and Networking (ESSN) revenues fell 9 percent, with Business Critical Systems down 25 percent.  Storage revenues fell by 13 percent.  Revenues for HP's growing networking arm were up 7 percent however.
Printing revenue fell too, dropping 5 percent, with total hardware units down 20 percent.
There were also declines throughout HP's services arm, with revenues falling 6 percent. HP's Technology Services division saw its revenues drop 4 percent, while Application and Business Services revenue fell 7 percent.  In addition IT outsourcing revenues dropped 6 percent during the fourth quarter.  Earlier this year HP wrote of its acquisition of professional services firm EDS.
The only area where HP grew its business was in software sales, growing its revenues 14 percent.  This involved 9 percent license revenue growth, a 9 percent in support, and 48 percent growth in services.
However it was in its software business that the major financial problems stemmed for this quarter.  Following its acquisition of Autonomy last year, HP has struggled to implement the British firm's technology.  This resulted in the resignation of former Autonomy boss Michael Lynch back in May.
Alongside its results, HP claimed that senior staff at Autonomy had falsely inflated the financial valuation of the company prior to its acquisition.   HP announced that it would now be writing off $8.8 billion.
A statement read: "HP is extremely disappointed to find that some former members of Autonomy's management team used accounting improprieties, misrepresentations and disclosure failures to inflate the underlying financial metrics of the company, prior to Autonomy's acquisition by HP.
"These efforts appear to have been a willful effort to mislead investors and potential buyers, and severely impacted HP management's ability to fairly value Autonomy at the time of the deal."
It was added however that HP remains "100 percent committed to Autonomy and its industry-leading technology". All in all, the write meant a total of a $6.9 billion loss.    However CEO Meg Whitman reiterated her stance that HP is very much a company in transition.
"As we discussed during our Securities Analyst Meeting last month, fiscal 2012 was the first year in a multi-year journey to turn HP around," said Meg Whitman, HP president and chief executive officer.
"We're starting to see progress in key areas, such as new product releases and customer wins."
Like its rival Dell, HP has been suffering from poor sales of consumer PCs, as both firms attempt to refocus themselves on higher margin sales, such as providing enterprise services.
Such a move makes sense.  According to recent results from analysts Gartner, shipments of PCs in western Europe fell by 15.4 percent in the most recent quarter.  Meanwhile enterprise IT spending is set to increase substantially, making it a no-brainer to reduce reliance on a low margin PC market.
However, with two consecutive quarters making substantial losses – albeit largely down to write offs of acquisition made by former CEOs Leo Apotheker and Mark Hurd -Whitman will be keen to start seeing growth throughout the rest of its business, and soon.
According to SEC and the SFO, Victor Basta, managing director of Magister Advisors, the results of the gamble with Autonomy are symptomatic of HP's struggle to reposition itself in the market.
"It needn't have been this way," Basta said.  "IBM achieved it, Dell has been hard at work doing the same through a range of acquisitions, including Quest and Perot Systems.  It is difficult, not impossible.
 "HP would have been far better off targeting, like IBM and Dell, a range of smaller acquisitions, with more predictable revenue, and which they could gradually build around.  It takes a decade, not a year, to achieve this kind of change."
However he mentioned that HP's culture has made such a move "impossible".
"Transitioning from a hardware business to a software business requires a fundamental shift in corporate culture – and that is something that you simply can't buy."
Read also :