EC gives green light to rural broadband scheme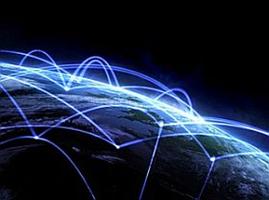 Extended broadband will boost UK business, says UK government
The European Commission has waved through the UK's broadband investment scheme, BDUK, giving the go ahead for high speed broadband to extend out across the UK.
The EC had been holding up the roll out of rural broadband as part of the BDUK plans, which aimed to spend £530 million on increasing broadband access to all UK homes and businesses.
EC officials had been concerned that the state aid offered by the UK government would contravene its regulations.  The EC claimed that the total value of aid being delivered as part of the scheme is estimated around £1.5 billion. There has also been concern that the BDUK projects have gone almost exclusively to BT, with the other tendering firm, Fujitsu, only securing a small number of the 140 support contracts.
Culture minister Maria Miller claimed that by giving the BDUK plans the green light, the government will be boosting the UK's business prospects;
"Finally getting the green light from Brussels will mean a huge boost for the British economy," said Miller. "Superfast broadband is essential to creating growth, jobs and prosperity and the delay has caused frustration within Government."
The approval of state aid means that local authorities can now sign procurement contracts with contractors, the Department for Culture, Media and Sport announced, with delivery work set to begin on their new broadband infrastructure projects.
Rolling out high speed broadband will mean creating opportunities for channel firms, such as providing cloud services to companies, and extending the reach will give those operating outside of major cities better access to customers.  Similarly, the introduction of 4G is being viewed as a way for channel companies to attract new business, for instance, taking on the roll of virtual network operator.
The BDUK roll out had been part of the government's ambitions to provide the fastest network in Europe.  However, while the benefits of the comprehensive high speed broadband network are clear, there have been doubts among channel players that the government is set to meet its targets for a UK-wide network.
There are also concerns that further investments in improving broadband speeds in major cities to closer to the 100 Mbps mark could come at the expense of extending broadband into harder to reach areas.
Read also :