Worldwide tablet sales to outpace notebooks by 2015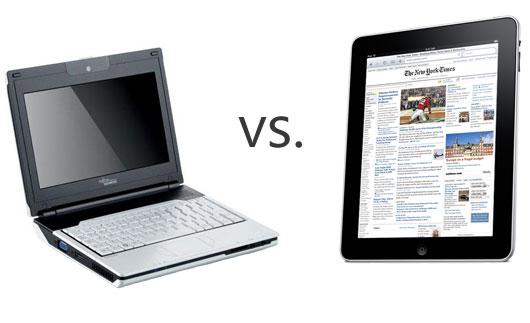 US to set the trend with Black Friday
Bad news for ultrabooks – tablet sales are to overtake laptops in the US for the first time in the fourth quarter, with the rest of the world to follow suit by 2015.
The Black Friday sales frenzy is set to push sales of tablet devices to 21.5 million, according to a report from analysts DisplaySearch, outstripping the 14.6 million note and netbooks that are expected to be shipped in the same period.
This is a trend that is set to continue.  In the US shipments will also outpace notebook PCs on annual basis for the first time during 2013, with vendors shipping 80 million tablets, compared to 63.8 million notebooks.
There will be some delay before a similar situation occurs throughout the world, though the shift appears unavoidable.   Worldwide notebook sales will be exceeded by tablets for the first time in 2015 according to the report, shipping 270 million and 275.9 million respectively.
In the US part of the reason for tablets outselling notebooks is down to existing PC ownership.  Around 70 percent of people in the US already own PCs, with many more interested in purchasing tablets instead.
This has meant that tablet shipments have grown rapidly, 200 percent year on year in 2011.  Though this rate is slowing somewhat, it contrasts with a slowing notebook market, which decreased 2 percent last year.
The shift is being driven by the availability of cheaper tablets hitting the market.   While Apple's relatively pricey iPad dominated the market for a couple of years, competitors such as Samsung and Google have begun to hit back with a genuine challenge.   Amazon has enjoyed significant success with its Kindle Fire tablets, and many manufacturers are veering towards the $199 price barrier, as smaller form factors become more popular.
The shift is also symptomatic of some major changes in the technology industry in general, with big vendors like Dell and HP edging away from the sales of PC products to more lucrative growth markets.   Both noted declines in consumer PC sales in recent results.
Meanwhile, the response from Intel to the challenge of tablet devices – many of which use ARM chip designs – has had mixed success.  Although its ultrabooks have been well received, sales of the notebooks have not reached expectations, with many put off by relatively high prices compared to tablets.
Read also :