Clock ticking on Windows XP migration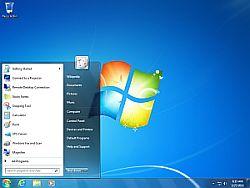 Camwood says businesses need to be prepared – with 500 days until Microsoft withdraws support
Software migration specialist Camwood has warned businesses that the clock is ticking on support for Windows XP, with 500 days to go until Microsoft withdraws its full support for the platform.
Many organisations are still running the operating system, despite Microsoft having since released Windows 7 and 8.  One IT professional at a London school recently told ChannelBiz UK that it is likely that Microsoft will be up to "Windows 18" before it is given funds to upgrade to the most recent version of the software, for example.
With less enthusiasm for the Windows 8 OS, it is likely that many will first upgrade to Windows 7.  Most IT departments are reticent to move to a new Windows within 12 to 18 months of its release anyway.
However, Camwood points out that IT departments need to plans need to be put in place to upgrade systems, with April 8th 2014 set as the final date for Microsoft support of XP.  Unless businesses have fully migrated their critical data by this point they will be left increasingly open to "corruption, infection, theft or exploitation" Camwood said.
At this point Microsoft will no longer be providing support for XP such as security updates.
Camwood said that it would begin an awareness campaign to ensure that businesses were on the road to migrating to new operating systems, offering advice for businesses making the transition.
"A lot of companies are worried about the transition off XP and are fast running out of time to get there," Kevin Gemmel, Head of Professional Services at Camwood, said.
He added that Microsoft itself may be overestimating the number of enterprise IT departments which have made the jump from XP.
"Microsoft believes 50% of enterprise desktops are running Windows 7," Gemmel said. "Other assessments put the number much lower. Whatever the true number, there is still a huge number of companies that need to migrate. The end of XP support is a potential time bomb, and the clock is ticking."
"With all the potential compatibility and security issues looming from legacy systems, businesses need to understand migration is a necessary step to secure their valuable data," Gemmel said.