Amazon increases presence in Europe with French distribution centre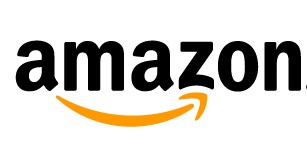 Reveals UK sales figures for the first time
Amazon is to increase its European distribution presence, also revealing its yearly UK sales figures for the first time.
The online retail giant is to open a new distribution centre at Lauwin-Planque in the North of France, employing 2,500 staff over the next three years.  The 'fulfillment' centre is due to open in 2013.
The fourth distribution centre in France signals Amazon's intentions to push forward with plans to expand its physical presence in Europe. In September David Cameron welcomed the news that Amazon would invest in a hiring a total of 2,000 staff in the UK over three years, with a new distribution centre in Hemel Hempstead.
However, despite scoring political brownie points for generating new jobs in each country, the firm has been lambasted for its seeming unwillingness to pay appropriate levels of tax in European countries.
Amazon was hauled before a select committee in the UK earlier this month, facing a severe grilling over its European tax arrangements.   Amazon bases its operations in Luxembourg, leading to criticisms from committee chair Margaret Hodge MP over the potentially misleadingly titled amazon.co.uk site, which Hodge claimed leads customers to believe it is a UK operation and therefore subject to domestic tax laws. Amazon has also been brought to task by other governments over tax payments, including in France.
Following Amazon's discussions with UK MPs, the company was told to hand over its UK sales figures, which it did for the first time yesterday.
This showed that Amazon made £1.9 billion in net sales in 2009, £2.4 billion in 2010, before increasing the figure to £2.9 billion during 2011. While this is a large figure, it does not represent quite as strong a presence as many would perhaps believe, trailing some way behind the multichannel sales of Dixons for example, which saw net sales total £8.19 billion between 2010 and 2011.
Nevertheless it represents a significant proportion of the €9.1 billion (£7.35 billion) sales that Amazon raked in during 2011 for the whole of the EU.  It will be interesting to  see whether this announcement will enable UK authorities to argue even more strongly that Amazon does indeed base much of its business in the UK, and not merely as a customer services and distribution arm.
Should Amazon have to pay more tax, this could potentially benefit some of the high street stores across the UK which have seen poor sales for a combination of reasons, including the threat posed by online retailers, and their own inability to adapt to the changing environment.

Read also :