Big Data Partnership selected for Microsoft's big data service rollout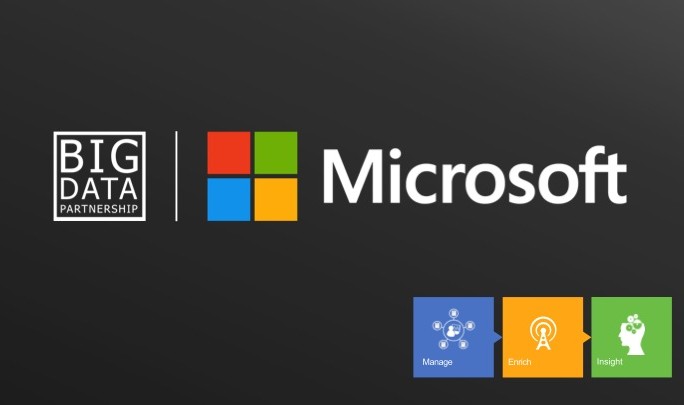 Chosen to support HDInsight
Specialist service provider Big Data Partnership has been selected to participate in Microsoft's Big Data Partner Incubation Program, assisting in rolling out the Hadoop-based services.
Big Data Partnership has been providing training and professional services to customers in the UK, aiding the jump towards using big data services with a focus on supplying the Hortonworks Data Platform.
Microsoft has been in ongoing collaboration with Hortonworks, developing the Hadoop-based service HDInsight. HDInsight is the software giant's distribution of Hadoop for its Windows Azure and Server platforms, and will allow customers to store and process varying types of data, including unstructured and real time data, enabling them to take away useful insights from large amounts of information.
"Big Data Partnership is excited to work with Microsoft to help accelerate the adoption of its big data solution in Enterprise," Mike Merritt-Holmes, CEO at Big Data Partnership, said. "By combining the simplicity of Windows Server with the power and reliability of the Hortonworks Data Platform, we will be able to deliver compelling advanced analytics and ensure that a wider audience reap the benefits big data promises using the familiar tools of Excel, including PowerPivot and Power View."
He added: "We commend Microsoft for their commitment and contribution to the open source Apache Hadoop community and for helping to democratise big data."
Bob Baker, Director, Microsoft Server and Tools Marketing added that the partnership will help increase the use of big data services.
"We see the services market around these capabilities as growing rapidly, and Big Data Partnership is well positioned to execute," Baker said. "We are pleased that Big Data Partnership is supporting Microsoft HDInsight, and we are excited about the value this relationship will bring to our joint customers."
Big data is becoming big business throughout the world, with analysts at Gartner claiming that big data spending will hit $28 billion this year, with $4.3 billion spent directly on software.
Big Data Partnership boss Merritt-Holmes recently explained to ChannelBiz UK that continued growth in big data data analytics will mean that it will become standard across all enterprises in the next few years.
Read also :