Mastek signs deal with 360Globalnet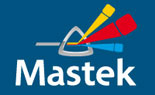 To enhance mutual services
Mastek has signed a deal with 360Globalnet, provider with capability in the big data analytics domain.
The partnership will enable the global IT services provider to join 360Globalnet's analytics service for the management, analysis and modelling of unstructured data and couple it with its design, development, management and implementation of enterprise-scale data warehousing services.
Joe Venkataraman, director and head of UK partnerships said, the partnerships was complementary to the company's  expertise in Business Intelligence and Data Warehousing services as well as adding "the power" of an advanced big data – unstructured data – capability to its solutions and services.
Mark Jones, director, 360Globalnet said that Mastek's partnership would help it  "realise its products' business value within the enterprise."