Global server revenues continue to fall, say Gartner and IDC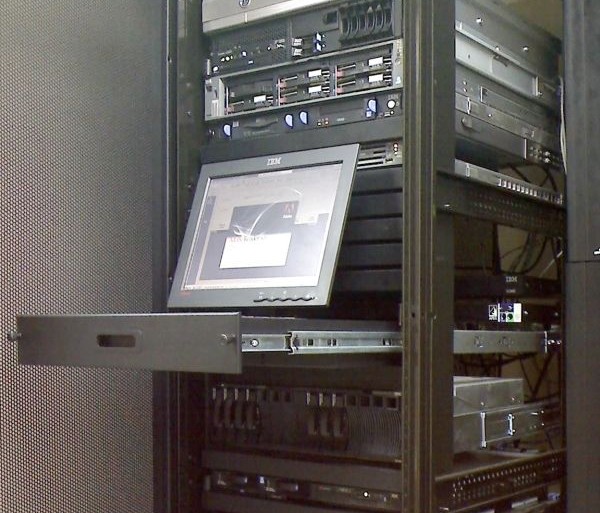 Dell only major vendor to increase sales
Two major analyst houses have indicated that server revenues have continued to decline due to macroeconomic problems, while shipment numbers remain on the rise.
Gartner and the International Data Corporation (IDC) have both released their third quarter reports for the server market, both showing steady declines in the amount of money being spent on server hardware.
According to Gartner, worldwide revenues are down 2.8 percent from $12.9 billion at the same point last year to £12.6 billion.   This compares to IDC which indicates a larger four percent decline from $12.7 billion in the third quarter of 2011 to $12.2 billion.   IDC claims that this is the fourth consecutive decline in the market.
Both sets of analysts were also in agreement on the growth in shipments.   Gartner put the figure at a 3.6 percent increase, amounting to 2.4 million units, while IDC saw a smaller growth of 0.6 percent to 2.1 million.  IDC said that out of the past 12 quarters, 11 have seen year on year increases in shipments numbers.
Regionally, there was poor performance in EMEA.  Gartner reported a 2.8 percent decline in shipments, alongside a 9 percent decline in revenues to $3 billion, and remained the "weak spot" in terms of global sales.    The revenue figure for Western Europe was a 7.6 percent decline.
"Against a backdrop of continued economic and business challenges, EMEA remains the weak spot for global server sales," said Adrian O'Connell, research director at Gartner. We're not seeing signs of demand weakening significantly, but EMEA continues to present a very challenging environment for server vendors to operate in."
IDC meanwhile highlighted that all regions except Asia/Pacific saw revenues decline in the third quarter, largely driven by growth in China.
Both analyst groups agreed that IBM came out on top on worldwide revenues despite a decrease in revenues, keeping the topspot with over a quarter of the total market.   Both cited double digit revenue declines for second placed Hewlett Packard, with Dell the only top five vendor to see revenue growth.  Gartner and IDC put this at 10.3 percent and 8.2 percent respectively.
Gartner gave EMEA specific vendor results, which showed that HP came out on top in terms of revenues, despite a 16.7 percent decrease.   Again Dell was the only top five vendor to see an increase in revenue, staying in third place.
Gartner pointed out that the outlook for the market is unlikely to see any significant growth in the near future.
"The outlook for the fourth quarter in EMEA looks similar to what we have witnessed in the year so far, with constraints on demand limiting the market opportunity," said O'Connell. "Vendors are under constant pressure to deliver the most effective execution."
He added: "With limited overall demand, they will have to consider competitive migrations as their best opportunities for growth and market share gains. This year's fourth quarter might not be an especially festive period for every server vendor."
Read also :