Legal sector storage demands present channel opportunity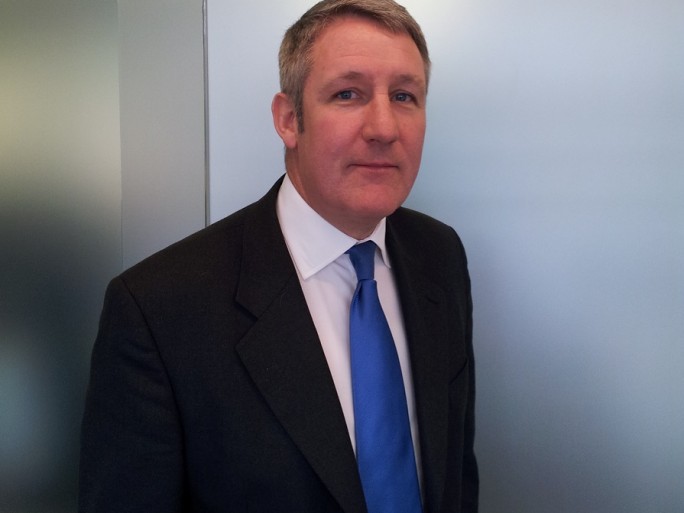 Atlanta Technology explains the benefits of its storage strategy
Swift growth data demand in the legal sector is creating opportunities for the channel to providing innovative storage services.
As in many sectors, legal firms are having to deal with growing data requirements, as well as demands by employees to access documents and emails at short notice, often outside of regular office hours.
Legal firms' IT use is generally centred around accounting and finance, with the largest requirement being document management.
Most documents get worked on for a month or two, but other than occasional referencing in some cases, they are often allowed to sit in storage for years.  However, all documents and information needs to be online for immediate recall, with lawyers required to look back at old cases at short notice.
According to Simon Kelson, managing director at services provider Atlanta Technology, a Dell partner which provides works with a variety of legal and financial firms in the City of London, there are specific requirements that need to be met to do business with legal sector customers.
"Lawyers are very particular with data – it has been sat there for over five years and then somebody suddenly wants it," he said.  "That is the particular challenge, to have their data available."
He said that the role for the channel in the legal sector is often around supplying the underlying infrastructure, which opens up room for IT staff to provide the more interesting areas such as rolling out applications, or bringing BYOD schemes into place.
"We are typically an enabler for that, rather than coming up with fancy bells and whistles," Kelson said.
Data growth has been swift for one of its clients, Sackers and Partners,which has around 100 staff, 65 of which are lawyers. Document management is the main priority for IT staff. According to head of IT at the firm, Danny O'Connor, Sackers and Partners had one million documents stored in Jan 2010, doubling to two million in July 2012.  This figure grew from just a few tens of thousands in 2006.
"Everything we have goes into our document management system, emails form a huge chunk of that," O'Connor said.  "We have around 1.5 million emails in the system with around half a million Word documents."
The problem for O'Connor is that while so much information is being stored, very little is being used for more than a relatively short period of time. However, it needs to stay within the accessible network rather than being archived.
Through its relationship with Atlanta, Sacker and Partners has upgraded its storage infrastructure using techniques similar to that of server virtualisation.   This means that data blocks can be automatically assigned to different parts of a storage network, allowing the most frequently used information to be kept on faster disks.  In the case of Atlanta this has meant providing Dell Compellent, making use of Fluid Data storage management systems.
O'Connor said this has benefited IT operations in a number of ways. Principally, this means that blocks of data which are not used can be assigned to slower and cheaper disks, which still remain accessible.  Read requests are less likely to be assigned to the slower storage disks, ultimately resulting in less annoyed lawyers impatiently attempting to access data. This also means that there is less expenditure for IT departments on building out expensive storage arrays.   For example, O'Connor said that the company has recently increased its storage to meet growing requirements by adding 6TB of cheaper disks, whereas in the past it would not have the ability to choose.
For Sacker and Partners, this means a 70/30 mix of slow and fast disks, assigned on frequency used.  O'Connor said that historically IT staff had to decide in advance whether to have fast and expensive storage, and then grow systems out from there.
Another pressing requirement for legal companies is around protection of data.  Atlanta also provides cloud disaster recovery for Sacker and Partners, though O'Connor said that cloud services are only used in very specific instances due to strict data protection guidelines.  Although cloud services are becoming more accepted, caution is taken in many areas, and public cloud is not proving popular in the sector.
"Most law firms are still more comfortable having IT on premise," O'Connor said.  "We have to be careful where we store our data – DropBox for example we don't allow as it is just not secure enough.  It is more going to be a move to private cloud."
He said that Atlanta's main role has been to remove some of the operational difficulties in meeting storage needs, increasing opportunities to look at other IT projects.
Bring your own device is something that has made an impact, particularly in digitising client information, as it cuts down on paperwork for meetings.  This has included supplying five iPads, with a further ten bringing their own hardware, though the BlackBerrys is still the main device for emails. O'Connor expects this trend to continue.
"We are trying to not supply them and let people bring their own kit," he said.  "We are going to try and let it grow organically."
For Atlanta there are also benefits.  Kelson said that the amount of time providing support as part of its service agreement has been drastically cut down following improvements to storage infrastructure, freeing up its own staff.  In addition, it can also benefit from its relationship with its legal sector customer by supporting it in new IT projects, such as providing hardware sales.
Read also :