Computerlinks Adds To Mobile Line-up With Globo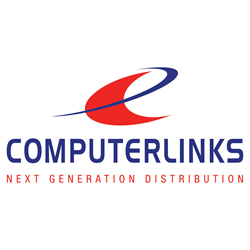 The distributor will offer Globo's GO! Enterprise cloud platform for deploying business applications across multi-platform mobile devices
Computerlinks has added to its enterprise mobility offerings through a deal with Globo, an Athens-based mobile and cloud services provider, which will see the Suffolk-based distributor offer Globo's Go! Enterprise product suite in the UK and Ireland.
The deal is intended to make it easier for Computerlinks' resellers to deliver mobile enterprise offerings to their customers or to incorporate mobile application development into the services they offer, the distributor said.
Mobile deployment
GO! Enterprise includes server, developer and client offerings that help companies to adapt business applications for deployment across various mobile device platforms. The tools can be deployed on a company's own infrastructure or on the cloud. The offering adds new revenue opportunities for the channel at a time when companies are adapting to a world increasingly dependent upon mobile devices, Computerlinks said.
"Enabling mobile access to enterprise applications is a real concern for UK businesses and one that we know our partners are currently looking to address," stated David Ellis, director of new technology and services at Computerlinks. "Having the ability to deliver mobility to businesses quickly and cost effectively, whilst embracing the Bring Your Own Device (BYOD) trend, is a key opportunity for the channel."
Globo has been focusing on expanding its international business since an initial public offering on London's AIM exchange in 2007, and said the distribution deal marks a significant move for the company.
"This is our first major move in the UK and Ireland, which are key markets for Globo and represents a significant step in the roll-out of GO! Enterprise in Western Europe," stated Globo chief executive Costis Papadimitrakopoulos.
Computerlinks growth
Computerlinks said last month it has been weathering the economic storm, notching up bumper sales as it expands into new regions. The company, which provides a range of security and internet services, saw its revenues grow 26 percent during the first nine months of 2012, rising from €519 million (£421m) last year to €653 million (£530m).
This covered sales across 23 countries it operates in throughout EMEA, APAC and North America. The company has been boosting its presence over the past year, strengthening its position in India.
In June the distributor launched a cloud-based DNS Managed Service through its Alvea Services business. The channel-only Alvea Domain Name System (DNS) offering is aimed at moving customers away from on-premises infrastructure, and towards managed cloud services.
Read also :