Exclusive Networks Educates Resellers Out Of Their DDoS Complacency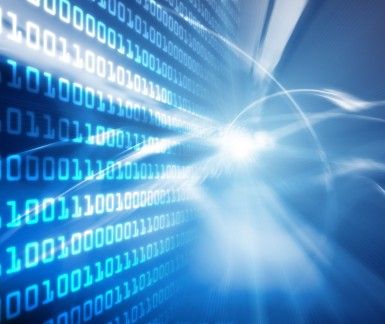 Exclusive Networks has launched an initiative to help train resellers to tackle the DDoS scourge
Specialist distributor Exclusive Networks is offering to help the reseller community deal with the increasing problem posed by distributed denial of service (DDoS) attacks. The company claims that channel operators and their customers appear to be in denial about DDoS.
The company has announced it is offering a European-wide "fast track" training initiative for resellers to help them deal with DDoS attacks. To this end, Exclusive has teamed up with Arbor Networks to provide the training scheme for the channel.
DDoS Denial
According to Exclusive, the training sessions include 'Live DDoS Attack Mitigation' training, where technical staff can experience simulated attacks and learn how to respond in real-time using next generation DDoS solutions. The sessions will also help the techies achieve accreditation to the Arbor Networks partner programme.
"With new market dynamics changing the shape of DDoS demand away from brute force attacks aimed at major corporations and toward more subtle and complex threats targeted at organisations of all sizes, resellers can now position themselves to rapidly adopt the next generation of DDoS solutions," said Exclusive.
The announcement comes after Symantec warned in October that the channel is vital in helping SMBs address rising security threats.
Exclusive is hoping to give the channel the necessary tools and training in its armoury to proactively tackle the growing threat posed by DDoS attacks. This is because it is no longer just banks and financial institutions that are being targeted by DDoS attacks. Many mainstream companies are having to deal with these attacks.
"We are seeing a lot of people in denial about DDoS attacks," Barrie Desmond, director of marketing and global accounts at Exclusive Networks told ChannelBiz. "The headlines are full of brute force attacks against big government agencies, banks, and major brand names. Businesses tend to think they are not a target.
"Unfortunately, nowadays there are a lot of attack vectors. Yes brute force attacks make all the headlines but low-level attacks are happening all the time," he said. "Look at the attack on Sony a while back. It wasn't a brute force attack, it was a low level attack that planted some horrible malware. There are 50 times more low level attacks than brute force attacks happening now. The bad guys are attacking IPs or the firewall.
"Our training course is about making people much more aware of this. We are going to do war games in the training so that, when an attack takes place, people understand what they need to do. It will allow them to get up to speed on brute attacks, because people are in denial about DDoS attacks," Desmond claimed.
Collateral Damage
Desmond cited a pizza company he knows about in Germany which, last week, was taken offline for four days because a rival had purchased a €20 (£16) DDoS attack on the web. He said this attack toolkit even came with a service level agreement (SLA) from the hacker, as well as 24×7 help desk, to ensure the attack did what it has claimed to do.
he moved on to point out that a business does not have to be targeted directly in order for a DDoS attack to have an impact, especially if the company website is sharing a data centre with another enterprise that is being attacked.
"If you are in the same data centre where an attack is going on against another company, you have still got a problem," Desmond explained. "Lots of data centres have a 1GB feed, but we are now seeing brute force attacks that are usually 8GB attacks. In a data centre that has a 1GB feed, everyone else in the same data centre is collateral damage."
Read also :