F5 Digs Quarri's Hardened Browser Data Protection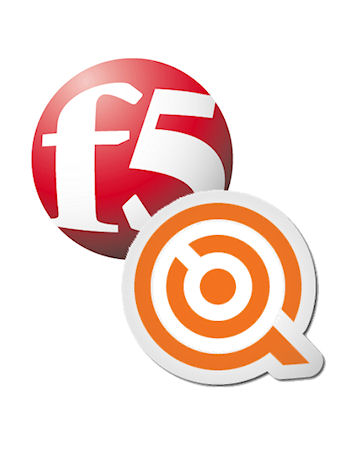 Quarri and F5 have joined forces to offer better data protection and security policy enforcement during web sessions
The F5 Networks Technology Alliance Program (TAP) has recruited a new member, Quarri Technologies, to provide encryption-based browser session security.
F5 will pair its Big-IP Local Traffic Manager with Quarri's Protect On Q (POQ) to provide caching for data transferred during a POQ session.
End User Protection
Bill Morrow, executive chairman and CEO of Quarri, said, "Formalising our alliance with F5 provides us the opportunity to jointly deliver a comprehensive web application security suite that includes a data centre firewall, Big-IP Application Security Manager, Big-IP Access Policy Manager and zero-hour malware and browser data leakage controls for mutual customers."
This is an important addition to boost both companies' portfolios. The growth in the use of public and private cloud services means that a lot of company data could be passing across the Internet in the clear. End-to-end encryption is not always inherent in these services and this alliances can help to seal that vulnerability. Big-IP increases the protection by caching POQ session information. As a result, customers can reduce the load on their POQ Server linked to a Big-IP device and minimise the overhead on end-user traffic.
"Organisations using web and cloud-based applications are looking for solutions that enable them to enforce consistent enterprise security policies whenever and wherever these services are accessed from managed and unmanaged devices," said Neil MacDonald, vice president and fellow at Gartner. "Cloud access security broker platforms are emerging to provide a comprehensive set of security policy enforcement [measures] by interjecting security policy between users of cloud-based resources and the cloud-based services they are consuming."
Quarri's POQ on demand web information security provides protection against key logging, frame grabbing, cache mining and other inbound attacks. It also prevents data breaches by end users through the enforcement of security policies that prevent end users from copying, saving, printing or screen-capturing browser-delivered data.
Read also :