UK Channel Reaps Reward From Cloud And Storage Focus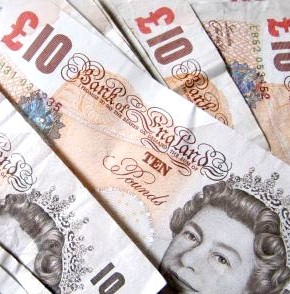 There was more good cheer for European distribution channels after software revenues rose, with the UK and Ireland peaking at 35 percent
There was more good cheer in the run up to Christmas after new figures revealed that software revenues for European distribution channels rose 11 percent year-on-year, with the UK & Ireland showing the way at 35 percent.
The research from Context, showed that the channel continues to profit from software sales, with cloud, virtualisation and storage being the hot sellers. Revenues from Microsoft software products declined.
Software Growth
The Context research showed 11 percent year-on-year growth in software revenues across Western European distribution channels over the first three quarters of the year.
"We studied the Western European market distribution channels by tracking the large distributors," explained Alex Mesguich, vice president of enterprise research at Context, speaking to ChannelBiz. "The figures run from January, 2012, to the end of September, 2012, and are compared to the same period last year."
Asked for the reasons why the channel is reaping more revenues from software sales, considering that during this period many organisations were delaying the refresh of their PC fleet awaiting the arrival of Windows 8, Mesguich explained, "It could be that as we monitor the distribution channel, there are few things going on behind the scenes," said Mesguich. "We track some of the largest distributors in Europe, and it could that these large players have opened up more to specialist software vendors in the year, and increased their margins that way. These distributors are fighting reduced margins from hardware sales, and their way to generate a sustainable business model is to realign to sell a lot more software products.
"A second thing could that large distributors have acquired smaller specialist distributors for exactly the same reasons," Mesguich added. "Previously some software vendors have not used specialist distributors and, by doing so, this has opened a new route to market for them, increasing their business as a result. For example, Veeam has grown very fast over the past 12 months thanks to using the channel."
Enterprise Move
"There is a lot of talk about cloud, storage and virtualisation at the moment," said Mesguich. "These  were products that tended to be sold by specialist distributors but now this software is being sold by large distributors as well as they see this sector is selling so well at the moment."
He suspects that total market sales for software may not have increased as strongly as channel sales but he added that their research definitely points to an increase in software sales via the distribution channel.
"It is all about cloud-ready platforms," said Mesguich. "This is a trend that is happening and distributors have to be ready, which was not necessarily the case before. A lot of distributors are now deciding to sell cloud solutions, coupled with storage and Big Data offerings."
He also pointed out that EMC's business model has changed in the last year. Though previously it used to sell directly, it has now adopted a more indirect sales model and Mesguich believes this has generated more business for the channel because with EMC "you have a lot of attached opportunities to take advantage of".
The study from Context showed that across Western Europe, the UK, Norway, Denmark and France all showed double-digit growth. Context identified Veeam, EMC, Oracle and VMware as the key players behind this growth across the regions.
In contrast, Context noted that Microsoft saw a year-on-year decline of seven percent over the same period. By the close of October, 2012, its market share stood at 31 percent, four points down from its position in October last year. Nonetheless, Microsoft remains the largest software vendor in terms of distribution revenues, ahead of IBM in second place and VMware in third.
Country Year To Date

UK & Ireland
35.0%
Norway
31.2%
Netherlands
19.8%
Denmark
10.6%
France
10.4%
Germany
9.3%
Czech Republic
8.4%
Belgium
5.8%
Poland
3.7%
Switzerland
-1.0%
Finland
-2.8%
Sweden
-6.2%
Austria
-6.4%
Spain
-6.9%
Italy
-13.3%
Read also :