Software Piracy Fight Impacted By Cuts, Warns Fast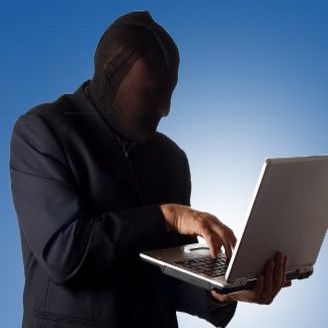 The fight against piracy will be weakened by Trading Standards' budgets cuts, claims the Federation Against Software Theft
The ongoing battle against software piracy could be in danger of being weakened because of budget cuts to Trading Standards.
This is the warning from the Federation Against Software Theft (Fast), the not-for-profit body that champions the legal use of software within the UK.
Fast is arguing that preservation of strong enforcement measures protects legitimate UK businesses because it protects software publishers from unauthorised use of their software. It has felt compelled to speak out because it felt budget cuts were threatening the fight against software piracy.
Enforcement casualties
Quoting figures from the Institute for Fiscal Studies, the independent economic research body, Fast said budgets for regulatory services  have been slashed 32 percent per person in real terms since 2009, giving the example of the UK Trading Standards Institute. These budget cuts are causing major worry over at Fast because it will impact Trading Standards' officers nationwide.
"The worry is that budget cuts, in the form that we have seen recently, will have a dramatic impact on the ability of Trading Standards' officers up and down the country to do their jobs effectively, and there will inevitably be casualties on the enforcement side, with software IP offences sliding down the list of priorities," said Julian Heathcote Hobbins, general counsel at Fast.
"To complicate the picture further, funding for Trading Standards, which is for the most part managed by local authorities, varies throughout the country," said Heathcote Hobbins. "The result may be something of a postcode lottery when it comes to enforcement. Software developers need certainty that they are being protected wherever software theft is occurring.
Trading Standards is the official policeman of software misuse in the United Kingdom. Under section 107A of the Copyright, Designs and Patents Act 1988, Trading Standards has the duty to prosecute copyright offences and may inspect workplaces to check for software compliance, said Fast, which offers guidance to officers on how to enforce intellectual property rights.
"The fight against software piracy takes place on two fronts; legislation and enforcement," said Fast's Heathcote Hobbins. "Whilst the legislation that we currently possess in the UK is on the whole fit for purpose in asserting and protecting the rights of software developers, the enforcement side battling against IP offences can fall short."
"Through our Software – Stay Legal campaign we work closely with Trading Standards and other law enforcement bodies throughout the UK to highlight the issues we face," he continued. "There are implications for job and wealth creation. It would be a great shame to see the heritage of the good work currently done by Trading Standards jeopardised by further cuts to their budget. Enforcement funding should be fully ring fenced."
Channel Impact?
"In these times of austerity, budget cuts are a fact of life, and government departments often must do more with less," he concluded. "It's important, however, that we do not lose sight of the larger picture. It's vital that we maintain the integrity of enforcement agencies, such as Trading Standards, to challenge the sale and use of counterfeit software and limit its effects on the broader economy."
Earlier this year, Fast warned that the software channel was being disrupted by pirates and cheap programs.
"The simple rationale is that there is one business model here," Heathcote Hobbins told ChannelBiz at that time. "Vendors, publishers,etcetera, sell their software through the channel instead of directly. This model has been very successful."
"However, in order to keep it like this, the channel needs to be clean. There needs to be a level playing field," he said, adding that selling software at a cheaper price, for example, disrupts this model and creates competition. "Pirate software also disrupts the channel and causes problems," he said.
Read also :