Travelodge Boosts Network PCI Compliance With ForeScout Deal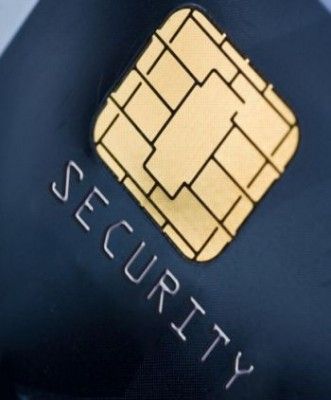 Travelodge has gained greater visibility and control of its core network thanks to a deal with Axial Systems
PCI compliance is mandatory and a constant worry for companies involved in payment card processing. Budget hotel chain Travelodge has signed an agreement with automated security control company ForeScout Technologies to ensure its internal network infrastructure meets the requirements.
The agreement for ForeScout's CounterACT NAC-as-a-Service (NACaaS) helps Travelodge achieve it aims, as well as allowing it to optimise network visibility and endpoint compliance.
Network visibility
Network Access Control (NAC) is being increasingly viewed as an essential option nowadays as it gives an organisation real-time visibility and control over what devices are accessing the core network. This is especially important today considering that enterprise IT departments are increasingly having to deal with the BYOD trend, and all the security and access issues this entails.
Travelodge's decision to opt for ForeScout's NACaaS was taken in conference with Axial Systems, which is acting as the managed service provider (MSP) by delivering CounterACT NACaaS to the hotel chain.
"NAC has become an essential tool for business not only to address authorised access to critical business information but, even more so, to assure device configuration compliance requirements and to secure mobile device use," said Ade Omotomilola, head of managed services at Axial Systems, "By offering a catalogue of security services leveraging CounterACT, companies can quickly realise NAC benefits with fewer resources and at a more cost-effective means of acquiring NAC as OpEx."
The hotel chain wanted to "improve the wireless network scanning requirement of PCI compliance" and Axial identified ForeScout's NAC technology as a potential solution. Consequently, the MSC designed a managed NAC service for the hotel chain, with CounterACT NACaaS at its core. Axial is sure to be busy as Travelodge has more than 500 hotels spread across locations in the UK, Ireland and Spain.
PCI Compliance
This has allowed Travelodge's network security and compliance measures to apparently be "fortified".
"The CounterACT NAC managed service provided by Axial gives us assurance that we are now more than just achieving the PCI requirement, we are exceeding it," said Kalpesh Khetani, infrastructure manager for Travelodge.
"On-boarding and roll-out of the service was complex due to infrastructure diversity and the sheer number of dispersed locations, but it was well managed and relatively simple. Axial also took away the pain of resourcing for NAC deployment, maintenance and administration, and their expertise ensured our success."
Read also :