Avnet UK Promotes Business Unit Collaboration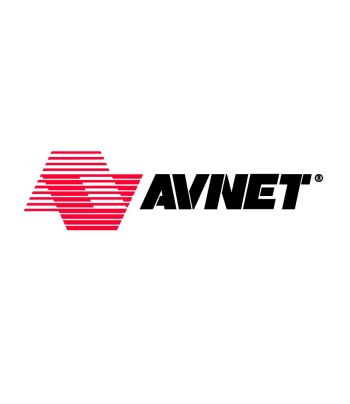 Avnet UK has introduced a management structure that reflects technology convergence and the shift to cloud computing
Avnet Technology Solutions UK has said it will retire the Magirus brand at the end of January, following its acquisition earlier this year, as the US-based distributor brings a new collaboration-oriented management structure into place.
Under the new structure Avnet TS UK is seeking to promote more collaboration between business units, a move which should help customers move into new areas such as cloud computing, according to Sukh Rayat, senior vice president for the northern region and for computer components and integrated solutions (CCIS).
New structure
Rayat will head the new structure, supported by four sales directors whose responsibilities mix technology, customer and vendor-specific business units.
Laura Harman will continue as sales director for independent software, networking and security and HP business units, and will additionally be given responsibility for the business units covering midmarket, system integrators and strategic accounts.
Christian Curtis has been promoted to sales director of the established IBM and Oracle business units, and will also head the unit aimed at services, which Avnet said have become increasingly important to its customers.
Denise Bryant, who joins from Magirus, is now sales director of the open storage, EMC, NetApp, Hitachi Data Systems and Cisco business units, while David House will have responsibility for original equipment manufacturers and managed service providers. Linda Patterson will continue as marketing director and will focus on increasing services-led demand generation activity.
Peter Hannah, who previously headed the unified communications (UC) unit, will move on and that unit will be folded into one of the others, while Bruce Hockin, who previously headed the Solutions Path unit, will also leave the company.
Cross-unit collaboration
Rayat said Avnet TS is looking to redeploy resources to go-to-market teams focused on strategic, mid-market, OEM and MSP accounts, as well as possible ISV and multi-national teams.
These these teams will have a customer-centric focus, allowing them to foster collaboration amongst Avnet's specialised business units, a move reflecting end users' convergence-driven demand for a wider range of technology and services from fewer VARs, Rayat said.
"At the core of everything is the Avnet solutionspath methodology which gives our partners the knowledge, training, marketing and resources necessary to deliver solutions into high growth vertical markets and emerging technologies," he said. "With this structure we will significantly enhance our customer focus and engagement."
He said Avnet will look to focus its value-add on fewer customers, including large resellers but also smaller businesses that are looking to grow.
Read also :