Centrix Gains Microsoft Endorsement For XP Migration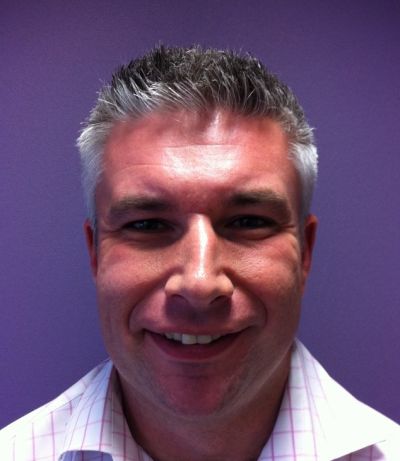 Centrix Software has been selected by Microsoft to assist enterprise migrations from Windows XP before support runs out
Centrix Software is one of only a small band of companies to have been specifically endorsed by Microsoft to help enterprises migrate their desktops away from the venerable Windows XP operating system.
Centrix has been officially accredited as a Microsoft Desktop Enablement Partner which, in essence, means it has been endorsed to help customers and IT solutions providers to optimise Windows 7 and Windows 8 migrations.
Centrix has also been endorsed by Redmond in the use of Software-as-a-Service (SaaS), virtualised, and cloud applications.
Desktop migrations
The company will use Centrix WorkSpace iQ, which automatically provides highly detailed information for the IT department, to assist it in planning or in progress with its Windows XP migration.
WorkSpace iQ provides real-time insight and analytics to identify what applications, devices and content is actually being used by the enterprise. This allows IT departments to plot their migrations more effectively and reduce costs because it can drastically decrease the time it takes to do a typical enterprise desktop migration.
Centrix claims that WorkSpace iQ can reduce application compatibility issues by up to 95 percent and Windows migration time by up to 50 percent, simply by identifying unused applications and removing them from the project. It also identifies those users who can be migrated quickly and easily, delivering quick wins to the business
"This Desktop Enablement Partner programme is the first of its kind from Microsoft," said Richard Pegden (pictured), director of product marketing at Centrix, speaking to ChannelBiz UK. "It's the first time Microsoft has endorsed a third party such as ourselves, thanks to our ability to identify challenges with the deployment of new operating systems."
Pegden said that Microsoft tends to seek three things from vendors like Centrix. Firstly, it wants vendors who can modernise the desktop by migrating companies to Windows 7 or Windows 8. Second, it wants to partner a company that can help organisations to achieve greater productivity and, third, it wants vendors who can help move customers to the Cloud, which with Microsoft means Azure.
"To be selected [by Microsoft] as a Desktop Enablement Partner, you have to have worked closely with Microsoft and there are only three vendors, including us, in the Windows Jumpstart programme, "said Pegden.
He added that, in addition to the WorkSpace iQ service, its WorkSpace Universal portal allows for next-generation workplaces by allowing staff to access their content from multiple devices, such as at home or the office, on a tablet, laptop, or smartphone. The content can be cloud-based or stored locally and is delivered through virtualisation technology. This neatly taps into the growing Bring Your Own Device (BYOD) trend.
Pegden also highlighted that one of the biggest challenges when conducting desktop migrations, is identifying what .EXE file is linked to which software package. "WorkSpace iQ can match which .EXE file belongs to an application, regardless if it is a Microsoft application, a home grown application, or cloud-based application."
WorkSpace iQ can also identify which are the most-used applications, as well as the less heavily-used applications and those that are never used. It also identifies which applications are compatible with Windows 7 or Windows 8.
Clock ticking
"We typically find that 50 percent of applications (on a desktop) are never used," said Pegden. "This is valuable information for our customers, because it provides migration simplification, and reduces time and cost."
He pointed out that many enterprises are increasingly aware of Microsoft's looming support cut-off deadline for Windows XP (April, 2014). Last month software migration specialist Camwood also warned businesses that the clock is ticking on support for Windows XP.
"In all our conversions with customers over 2012, we have seen an increase in the number of Windows migration projects," Pegden said. "As we exit the year, there are large numbers of organisations beginning their migration projects, or are about to start. The vast majority of XP users know they need to do something now."
The mobility trend is impacting which OS customers upgrade to, as the Windows 8 operating system, for example, can be installed on a USB drive. He also revealed that a large pharmaceutical company had recently opted to order tablets for its mobile workers as their primary work device, replacing the traditional laptops.
"We work closely with system integrators because of the value we can provide them," concluded Pegden. "We can really help these systems integrators to simplify their desktop real estate projects and transformations, driving greater success to their customer base."
Read also :