Intelecom Goes Social With Connect Upgrade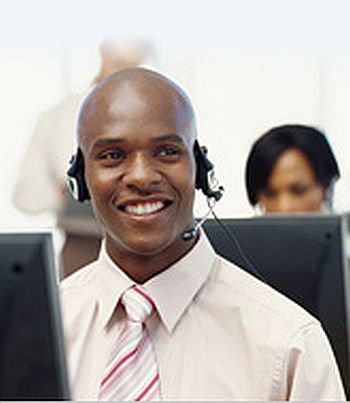 Intelecom has upgraded its cloud-based contact centre services to include tighter social networking integration
Norwegian-based Intelecom Group AS has upgraded its cloud-based contact centre management solution, as the drive continues to enhance the 'customer experience'.
The new version of Connect, Intelecom's multichannel contact centre solution, contains what the company described as three major enhancements. First is the inclusion of social media functionality, the second is the added integration capabilities of the package, and third is a new web-based administrator portal.
Social Upgrade
Intelecom has made its name as a provider of cloud contact management technology. Connect, its contact centre application, is designed to provide enterprise-grade telephony, email, SMS, web chat and social media enquiries to over 15,000 simultaneous agents located anywhere in the world.
The company is making the usual boasts about the Connect upgrade, citing "accelerated customer interaction and powerful self-provisioning facilities" for system administrators, coupled with tighter integration with corporate systems.
Systems administrators however will be pleased at the inclusion of Connect Control, which is a new 100 percent web-based administration portal providing all the needed information to allow supervisors to manage their customer contact operations in real-time.
The portal also allows for the addition of new users, changes to access settings, the creation of bespoke reports, and the ability to change routing patterns. Additionally, an updated statistics tool provides granular reporting on all areas of contact centre activity. This data can now be exported easily into multiple file-formats to allow management keep abreast of developments.
Intelecom has also beefed up Connect's ability to integrate with third party applications, such as CRM and other business critical systems. This tighter binding has also been ported across to major social networking websites, such as Facebook.
This last point is important as it allows Connect to handle all enquiries, regardless of how they are received. These enquiries can now be routed into the contact centre so that agents can interact with customers using these new social media tools such as Facebook, Chat, or even SMS in addition to traditional telephone and email channels.
Customer Experience
These improvements have arrived to satisfy customer demands for an improved interactive experience.
"Over the past few years, there has been a significant shift towards cloud-based contact centres and a greater emphasis placed on customer experience," said Christian Thorsrud, product manager at Intelecom Group. "Today, the focus is on bringing all customer contact together into one easy-to-use interface, creating a unified environment that harnesses the power of multiple consumer devices and new trends in social media interaction,
"Connect gives our customers complete control, giving them the self-sufficiency they need to make changes that directly impact customer service and boost company profits," he said.
Intelecom is not the only vendor realising the need to integrate social networking capabilities into core enterprise systems. Salesforce.com for example has launched its own 'Facebook for business' platform.
Read also :