'Common Sense' Copyright Reform Announced By Government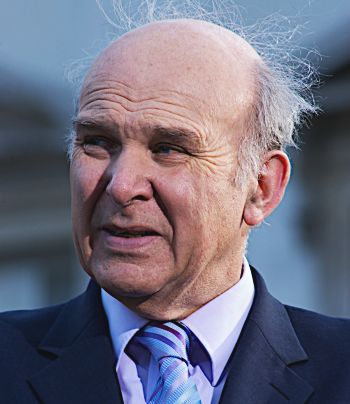 Reforms revealed by Vince Cable (pictured) should be law by end of 2013
The government has announced a raft of changes to copyright law in the UK, designed to bring the UK up to speed with the public's expectations.
The Department for Business Innovation and Skills (BIS) took on board the suggestions of the Hargreaves Proposal, which declared last year copyright law should be reformed to encourage innovation and economic growth. Business secretary Vince Cable  said the changes would bring copyright law in line with "ordinary people's reasonable expectations". The proposed laws will see copying of digital content they have bought allowed as long as people are doing so for personal use.
Copyright law changes coming
The government also wants to simplify copyright licensing for the education sector, so teachers can easily use copyright materials on computers, tablets or other devices being used in the classroom.
It is also seeking to allow "limited copying on a fair dealing basis" so parodies would not face legal action. Sound recordings, films and broadcasts would also be open for copying  for non-commercial research and private study purposes, without the need to gain permission.
"We feel we have struck the right balance between improving the way consumers benefit from copyright works they have legitimately paid for, boosting business opportunities and protecting the rights of creators," Cable added.
This article appeared on TechWeekEurope. Click here for the full story.
Read also :