Daisy And Updata Win £81m Essex Council UC Deal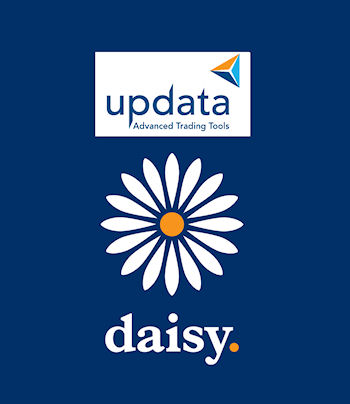 Daisy Updata Communications wins 10-year contract to unify comms and data networks in Essex
Daisy Updata Communications (DUCL) has won a 10-year, £81 million contract to  manage and develop the IT network infrastructure and associated services for Essex County Council. The deal was won by Daisy Group and  Updata Infrastructure and, under the joint venture, 75 percent of the total contract value will go to Updata.
The services will form part of Essex County Council's Next Generation Network (NGN), which will connect schools and corporate sites at first but could also encompass other public sector stakeholders – for example, the NHS and members of the Essex On Line Partnership (EOLP), a combination of organisations working together on ICT projects including local district, borough and unitary councils, Essex Police and Essex County Fire Services.
Broader unification
The contract will combine the council's data and telephony networks and add additional services – unified communications, video conferencing and fixed telephony, for example – to support flexible working. The emerging NGN will be capable of connecting with public and third-party organisations from other regions and provide an immediate connection to the government's G-cloud CloudStore for services, facilitating further cost and efficiency gains.
Richard Bennett, managing director of Updata, commented, "From the outset, we wanted to provide best value for the council. By combining our respective strengths, the consortium was in a position to focus on driving costs from the supply chain. By forming the DUCL consortium, we have ensured that there is absolutely zero margin-on-margin mark-up, helping Essex Council to meet its tough cost-saving targets while delivering a flexible and highly resilient network."
One of the contract's key early deliverables is to provide full compliance with Public Services Network (PSN) standards to enable secure connectivity to government services and to provide a platform for sharing services with other public sector stakeholders – the emergency services, the NHS and local authorities, for example.
The network will provide connectivity and associated services to more than 200 of Essex's civic sites, including council offices and libraries, plus 550 primary, secondary and academy schools.
As part of a comprehensive upgrade programme, primary schools will receive an increase in network bandwidth from 2Mbps to 10Mbps, and secondary schools and academies will have the option of upgrading their links to a 1Gbps connection. Where required, corporate sites will also receive a bandwidth upgrade to meet new services.
"For Essex and the users of this network, it is about getting more for less; providing a better service at a significantly reduced cost. DUCL have developed a model that will deliver our strategic objectives and support the transformation of the Council's services delivered to our citizens," said David Wilde, CIO at Essex County Council .
Matthew Riley, CEO at Daisy Group, said, "This is the blueprint for success for other local authorities and we look forward to being able to provide our services through the framework to reduce costs and transform access for public services to ICT," he said.
Read also :