Sunrise Software To Help Improve 999 Services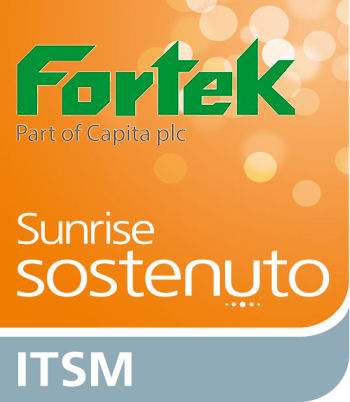 Capita Fortek selects Sostenuto service desk software to reduce admin costs in emergency services
Capita Fortek has implemented service desk software from Sunrise Software to help the organisation cut administration costs and improve customer services for its work assisting the emergency services.
The deal implements the Sunrise Sostenuto service for first and second line support and managing calls from customers. Capita Fortek provides mission critical systems to public safety agencies and emergency services around the world.
Automated improvements
According to Capita Fortek, the rollout of the software has seen improved administration efficiencies and productivity by automating manual processes, as well as improving customer service through a new customer service portal.
Duncan Chilvers, customer services manager at Capita Fortek, said, "We reviewed several support desk systems and Sunrise's Sostenuto Service Management software fitted the bill. We liked how it can be used by an operation like ours that supports external customers on our products."
He said that by using the software his organisation had been able to automated support processes "which means that our administration team is now able to focus on more productive and interesting work".
The software has put document flows online within the organisation and this has improved audit trails. Also, the creation of a customer self-service portal has meant fewer calls as they can now see exact service statuses.
The implementation led to the IT organisation adopting ITIL (Information Technology Infrastructure Library) methodology supported by its use of Sostenuto for incident and problem management and ongoing customer software enhancements. It is also implementing configuration management in software at customer sites and plans to use Sostenuto for change and release management, while project management will use it to log requests for work.
Geoff Rees, sales director of Sunrise, said that an investment in an efficient service desk system ensures that they can respond effectively to customer requests and problems. "Automating work processes also frees up people resources to be able to focus on more interesting specialised work that ultimately benefits the bottom line with better productivity and improved morale," he said.