RIM Changes Charging Regime For Enterprise Customers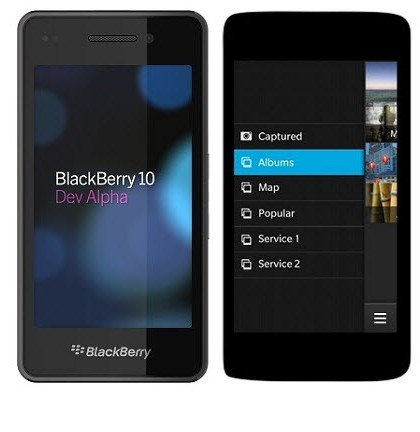 BlackBerry maker could see some enterprise fees go as it changes to tiered offerings
The once mighty Research In Motion (RIM), is moving from a one-size-fits-all approach to charging for enterprise services to a tiered service fee framework for its latest mobile operating system, BlackBerry 10.
The news of the change immediately sent its share price tumbling with investors worrying that earnings may fall when the changes are made. After the announcement was made RIM's shares plunged by 23 per cent.
Wider options
Under the new structure, enterprise customers will have greater flexibility to select only the services they want, it could mean some companies paying RIM nothing at all.
The changes were announced during RIM's third quarter financial results. The tiered pricing comes into effect when BlackBerry 10 launches in January.
"Subscribers that require enhanced services, including advanced security, mobile device management, and other services, are expected to continue to generate monthly service revenue. Other subscribers, who do not utilise such services, are expected to generate less or no service revenue," said RIM chief executive Thorsten Heins.
"However, I want to be very clear on this. Service revenues are not going away but our business model and service offerings are going to evolve. Our vision is to position BlackBerry as the clear leader in the enterprise mobility market," he added.
The move signals RIM's efforts to hold onto its customer base against the onslaught of Apple and Google in the enterprise smartphone market. Fees from the current services RIM offers its customers generated $982 million (£607m) of the company's $2.73 billion (£1.69bn) sales in the third quarter.
According to reports from Bloomberg, RIM's service fee revenues could fall by a third.
Other analysts were more bullish about RIM's prospects. Pierre Ferragu, senior vice president at research firm Sanford C Bernstein said that either BlackBerry 10 is a failure at launch, in which case RIM will keep on collecting the same amount of fees, or BlackBerry 10 is a success and stock prices will increase as a result, quelling market concerns.
"If Blackberry 10 is a success, the stock isn't going to trade where it is today but probably at a multiple of it," Ferragu wrote in a research note. "A structural decline of service revenues in the mix cannot be considered a downside risk on the recent stock price in such a scenario."
Read also :