Comfort And Joy For Chromebook As Amazon's Christmas Bestseller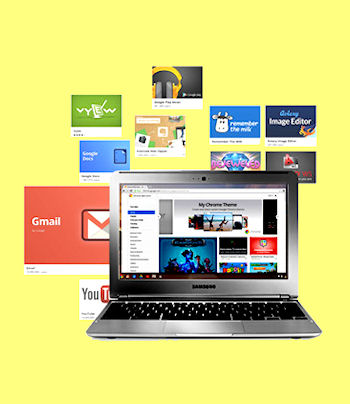 Samsung slays the competition as Santa claws in the profits during Amazon's Christmas sales boom
Google's Chromebook was the second best-selling laptop at the Amazon UK online store and actually topped the list on its US website over the holiday period.
According to the information available on the Amazon website, the latest model of the ultraportable device, made by Samsung and retailing for £229, came second in the UK to the mid-market Acer Aspire E1 (£330), which runs Windows 8 but does not feature a touchscreen. The Chromebook, which runs Chrome OS, was even more popular in North America at $327.47 (£201) than any Windows or Mac OS alternatives.
Glad tidings for Google
Google advertised Chromebook as the perfect second or third computer for families and students. It is one of the lightest laptops on the market, a mere 0.8 inches thick and offers over six hours of battery life for the typical user. However, the machine's reliance on a network connection and lack of local storage led to lukewarm reviews and low media expectations for the device.
The latest model has an 11.6-inch LED display (1366×768), comes with 2GB of DDR3 RAM and is powered by Samsung's own Exynos 5250 processor. Besides Google's Chrome OS, which allows it to boot up in less than 10 seconds and resume operation instantly, the devices are also capable of running Ubuntu and other Linux distributions.
Google has also taken steps to make Chromebooks appealing to the enterprise market, with simple management, cloud integration, and advanced security features. In September, 2012, the company launched a Chromebook rental programme in the US. For just $30 (£18.86) a month on a rolling contract, businesses can quickly supply workers with laptops and return them when they are not needed.
According to Thomas Davies, head of Google Enterprise in the UK and Ireland, the rental programme may eventually be available to British companies.
This article appeared on TechWeekEurope. Click here for the full story.
Read also :