Hitachi Consulting Plots Global Expansion With Celerant Deal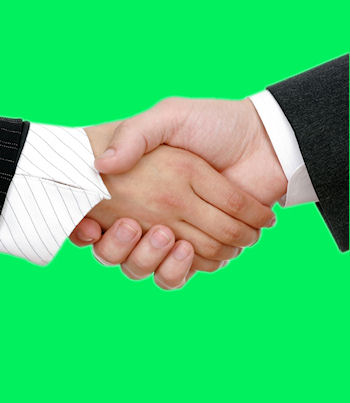 Hitachi Consulting has expanded its global presence and sector specific consulting skills by purchasing Celerant
Hitachi Consulting has firmly revealed its intention to become a global consulting powerhouse after announcing the acquisition of business advisor Celerant Consulting.
The deal sees the consulting division of Japanese electronics giant Hitachi buying the British-based specialist in operational management consulting for an unspecified sum.
Skills acquisition
The deal has two principle implications for Hitachi Consulting. First, it will allow the Japanese firm to further expand its global reach into key markets like Europe, the Middle East plus North and South America. Second, the deal will allow Hitachi Consulting to offer its client base a more comprehensive change management portfolio to help them transform their internal operations.
Founded in 1987 at Richmond, Surrey, Celerant has built up its consulting expertise in a number of vertical sectors including the chemical, consumer, energy, industrial, life sciences, metals, and mining sectors. It offers a range of consulting services in a number of areas including asset management, supply chain, outsourcing and offshoring, and even sustainability.
The deal means that Hitachi will instantly gain a deeper level of industry-specific expertise, coupled with the fact that Celerant boasts a blue-chip client base. Celerant claims it has working relationships with 90 of the Fortune 500 companies.
"We are very pleased to have Celerant Consulting as a part of the Hitachi Group," stated Shinjiro Iwata, president CEO of Information & Telecommunication Systems Company (ITSC) at Hitachi.
Ambitious plans
Iwata pointed out that ITSC is Hitachi's largest in-house company and is looking to grow revenue from the consulting business to $1.5 billion (£921m) by fiscal 2015. The parent company also has ambitious plans to substantially grow its global revenue from overseas markets.
"We believe the acquisition of Celerant Consulting is key to accelerating achievement of these KPIs [key performance indicators], and provides Hitachi with the ability to offer our customers deeper knowledge and expertise in social infrastructure fields including energy, mining, and various industrial sectors," he explained.
Phil Parr, president and CEO of Hitachi Consulting, said, "Celerant already has a proven track record for designing and implementing value-based operational strategies for Fortune 500 companies on a global scale, and will therefore enable us to enhance the services that we can offer in this area. As such, we are confident that this acquisition will enable us to deliver measurable, high value results, as well as sustainable benefits that will generate a strong return on investment for our clients."
Patrik Sjostedt, CEO at Celerant, commented, "Celerant Consulting was founded on the philosophy that delivering results needs to be an obsession, and Hitachi Consulting clearly shares that same vision. We have delivered successful, sustainable change for the world's leading companies for more than 25 years, and look forward to working with everyone at Hitachi Consulting to maintain and exceed these very high standards."
The deal comes amid a period of consolidation and partnering in the consulting sector. In October, for example, Rosslyn Analytics signed up Cockpit Consulting as a strategic partner to roll-out its cloud-based business analytics services.
There was no word from Hitachi Consulting about any potential impact on Celerant's workforce, as the company could not field a spokesman at the time of writing. The Celerant deal has however allowed a private equity group, Caledonia Investments, to offload its 47.3 percent stake in the company to Hitachi Consulting, for £43.4 million.
Caledonia Investments has essentially doubled its money, as it had originally invested £20.3 million in Celerant in May, 2006, backing a management buy-out from Novell.
Read also :