TSG Increases Focus On Cloud, Beginning 2013 With Strong Financials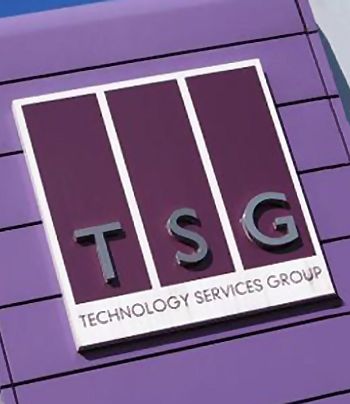 Group posted 14 per cent rise in turnover for 2011/12 as it focuses on SaaS deals
Newcastle-based IT services firm TSG (Technology Services Group) has grown its turnover by 14 percent through increased sales and acquisitions of two other companies. TSG chief executive David Stonehouse said that many resellers will have to quickly adapt to the subscription-based model of business such as SaaS.
"We have to continue to deliver exceptional levels of support for existing services at the same time as introducing a completely new product and service offering," said Stonehouse. "Such a strong financial platform, coupled with the fact that we are privately owned and carry no bank debt, means we're very much on the front foot while others may struggle with the transition to a subscription-based model."
TSG was recently selected as one of only five UK partners to spearhead Microsoft's strategy to help more businesses take advantage of the cloud and SaaS.
SaaS advantage
Figures from independent industry analysts Gartner suggest that 46 per cent of all acquired software ends as "shelfware" so the opportunity to pay on a per user/per month basis could offer real advantages for business.
However, many will need to overcome common concerns around the migration to cloud-based services and understand how to balance the potential benefits with existing investments in technology.
Cox said that resellers have a crucial role in getting their customers onto the cloud; "Compatibility, integration and flexibility should become the industry's new focus. As the boundaries between infrastructure and applications are becoming increasingly blurred, platform choice will become more and more important for our customers."
"The scale we've achieved allows us to offer a genuinely unified approach across all areas of the IT mix bringing together an exceptional team of experts with vast experience of deploying best practice solutions to fit the broadest range of business requirements."
Steve Cox, TSG's CTO said a cloud strategy was now crucial, "There will no doubt be some who take a 'pile it high, sell it cheap' approach, but we're clear about our value proposition and are looking to build long-term relationships that yield significant results for our customers. We've developed a number of new products that make sense of the subscription based approach to consuming business software by tapping in to the economies of scale that TSG can offer to make the initial costs of deployment affordable."
Growth by acquisition
The firm, owned by former Sage director Graham Wylie, reported upbeat figures for its financial year ending March, 2012. Annual sales for the company increased from £37 million to more than £42 million while pre-tax profits grew from £490,00 in 2011 to £1.2 million in 2012.
The firm also grew by acquisition when it bought reseller Concentrix in April, 2011. This added 400 customers to the company's books, as well as adding skills in Sage and Microsoft products to the company's competencies. Just three month later, the firm bought North East-based Microsoft SharePoint consultancy business Rocket Solutions, enabling it to offer skills in Sharepoint.
Read also :