NGD And Next Connex Partner To Meet Co-location Demand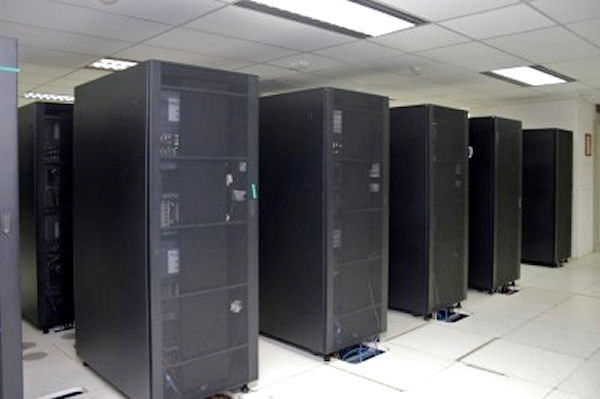 Next Connex has joined a Welsh data centre operator to meet channel demand for co-location services
Next Connex says increasing demand from the channel for co-location services is behind its partnership deal with a data centre operator based in Wales.
Next Connex, a connectivity and IP transist specialist, and it is supporting the launch of a new hall from Welsh data centre operator Next Generation Data (NGD) Europe which is based in Newport, South Wales. This new facility is a dedicated co-location data hall in Newport.
Co-location Services
This new Tier 3 and carrier neutral co-location hall was opened on the 15th October in order to meet channel partner demand for highly secure, scalable, and price competitive British co-location services.
At the time NGD said that as well as allowing racks to be easily installed and operational within hours, the new hall offers an unprecedented supply of power for allowing high density services, the latest cooling and energy management systems, and a wide choice of on-site high bandwidth connectivity.
Next Connex has partnered with NGD as it is a wholesale data centre and Internet infrastructure provider that boasts its own 800km UK fibre network that links data centres across the UK. It offers systems integrators, service providers, IT and software companies a range of wholesale services, as well data centre, network, and infrastructure options.
Next Connex's own fibre network is being used to connect NGD to London Docklands in sub 1.6ms, giving service providers access to a high capacity co-location facility. Next Connex is supporting this launch with up to 3 months free connectivity between NGD and other on-net data centres.
This, it says, gives co-location customers setting up in the data centre a rent-free period to help off-set connection costs and install and test equipment prior to going live.
"We have created a community concept, whereby Newport customers can connect to all carriers," Ali Mohsin, head of channel sales at Next Connex told ChannelBiz. "This is a very busy data centre and the new 150 square foot facility should come online in the fourth quarter of this year. We can provide a local facility that is very high density."
Channel demand
The new co-location hall offers extra capacity and flexibility for service providers," said Richard Auld, Next Connex's commercial director. "As a dark fibre network provider, Next Connex's Internet Access and point-to-point low latency connections make NGD a compelling co-location facility."
And according to Steve Davis, NGD's sales director, NGD's channel partner programme that was launched in May had already created "strong demand" from resellers for secure, price-competitive co-location facilities.
So why use a data centre facility in Wales if you are based for example in London? Well developments in replication technology mean that NGD can be used as a disaster recovery option when paired with London facilities, because traditional restrictions based upon fibre distance and latencies are rapidly dissolving.
Read also :