AVG Gains Cloud Momentum, Passes 1,000 Resellers Mark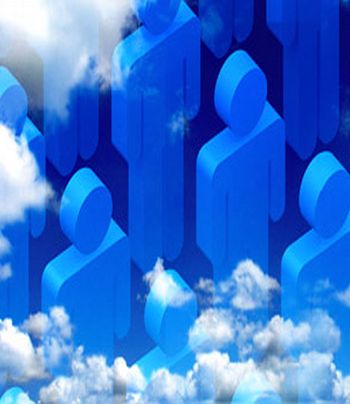 Building on the success of its admin platform, the antivirus firm launches updated CloudCare 2.1 at CES in Las Vegas
More than 1,000 resellers have signed up to use IT security firm AVG's CloudCare to look after customer endpoints, according to the company.
The firm said it created the service, launched last October, to help resellers solve two problems: a lack of available tools for small businesses to protect assets; and customers' expectations that often exceed their willingness to pay for services.
Free platform
CloudCare provides small business resellers and MSPs with a free-of-charge, cloud-based administrative platform. The tools within CloudCare allow them to remotely deploy and manage AVG's antivirus and content filtering via a single console at a reasonable price.
Since launch, the service has managed thousands of endpoints in the UK and North America. According to its own research, AVG said that 80 percent of its partners indicated they already perceived increased efficiency with CloudCare.
"Our success to date has been driven by a close collaboration between our development team and partner base to bring the right product to market at the right time for our customers," said Mike Foreman, general manager for SMB at AVG.
He claimed that his firm understood the challenges and needs facing small businesses and the channel. "We continue to gather their input to refine and advance the product."
As it passed the 1K landmark, AVG also announced a revamp of the cloud-based service at the 2013 Consumer Electronics Show in Las Vegas.
Among the enhancements to the cloud service in version 2.1 are: business strength AV technology with real-time updates and automated upgrades to protect against emerging threats; and improved content filtering with one-click scheduling options that allow customers to fine tune web access according to the work schedules of different groups and individuals.
Tick box upgrade
Resellers should also be able to upgrade or transfer customers from older versions of AVG and/or a number of leading alternative security brands with a simple tick in a box. The revamp also sees the introduction of remote virus vault management. CloudCare 2.1 has the ability to manage virus vault contents on selected devices or device groups and across entire organisations remotely – infected files can be deleted, healed and restored at the click of a button.
"Today's release delivers a number of enhancements and refinements that will make it even easier for our partners to add value to their small business customers via the cloud," said Foreman.
The service will grow to include a wide variety of additional services such as data backup, the firm said, and AVG CloudCare is available exclusively via AVG resellers in the UK, Ireland and North America.
Read also :