CES 2013: Enter The Snapdragon 800 Fast, Low-Power Qualcomm Chip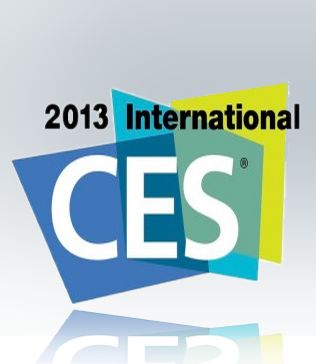 CES 2013 keynote featured Qualcomm's super-chip, Guillermo Del Toro, Steve Ballmer and Archbishop Desmond Tutu
Qualcomm CEO Paul Jacobs introduced a superfast processor, the Snapdragon 800, in a keynote at CES 2013 in Las Vegas, which also featured turns by Microsoft's Steve Ballmer, film director Guillermo del Toro, and Archbishop Desmond Tutu.
The new Snapdragon 800 is fast, but the keynote also represented a departure – the first keynote at the leading technology show that has not been given by either Bill Gates or a Microsoft executive. The new chip is 75 percent faster than this years S4 processor, and is already slated to be in some 50 devices. It supports higher definition video using the Ultra HD standard, which is four times the pixels of 1080p resolution. It has a 2.3GHz clock speed and runs LTE Advanced wireless broadband.
Super Snapdragon
"It is the most advanced wireless processor ever built," Jacobs said, holding the tiny device in front of thousands of CES visitors, before putting it through its paces, with the help of stars and celebrities.
The chip ushers in a new family of chips, with the old S1, S2, S3 and S4 being replaced eventually by the Snapdragon 200, 400, 600 and 800. The 800 which Jacobs showed includes a quad core Krait 400 CPU, an Adreno 330 GPU which doubles the performance of the Adreno 320, a Hexagon v5 DSP and a 4G LTE Cat 4 modem.
As befits a mobile chip, it's abstemious on power – Jacobs said it does all this on only half the power of its predecessors, so batteries will last longer.
Read also :