Toshiba TransferJet Module Adds Quick File Swapping To Mobile Devices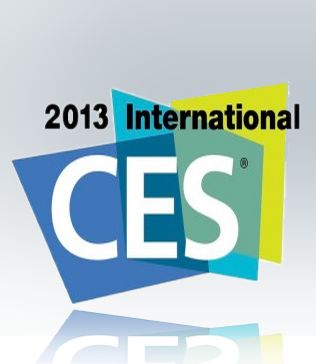 Toshiba is adding TransferJet high-speed file transfer capabilities to mobile devices using a microUSB module at CES 2013
Toshiba has announced a fast-data, TransferJet microUSB module aimed at mobile devices and is demonstrating it at the 2013 International Consumer Electronics Show (CES) running in Las Vegas.
The module allows users to add close proximity wireless transfer capabilities to a portable device, such as an Android smartphone or tablet, by connecting the TransferJet unit to the device's microUSB port.
High-speed transfer
The TransferJet standard allows users to exchange files at high speed simply by selecting the file to be transferred and then touching the device to another TransferJet -enabled device. The standard can transfer a one-minute high-definition video in about three seconds, Toshiba said.
"Demand is surging for simple yet high-speed sharing of large multimedia files – such as photos, movies, and audio data – among individuals," Toshiba said.
The company has already commercialised TransferJet products including an integrated circuit transceiver, a compact wireless module, and a microSDIO (Secure Digital Input Output) card which could contain a Bluetooth adaptor, Global Positioning System (GPS) receiver, television tuner, or even fingerprint readers. There is also a standard USB adaptor module.
Toshiba said the TJM35420MU module is the industry's first TransferJet microUSB module, and integrates a transceiver IC, a coupler, an RF filter, peripheral passive parts, and a USB connection circuit.
At CES 2013 Toshiba is showcasing a tablet equipped with a prototype of the microUSB module as well as a TransferJet-enabled SDHC memory card that is currently under development. Mass production of the microUSB module is set to begin in March, with sales aimed at smartphone and tablet manufacturers as well as PC peripheral equipment makers.