Avnet Realises Potential Of Nvidia High-Performance Computing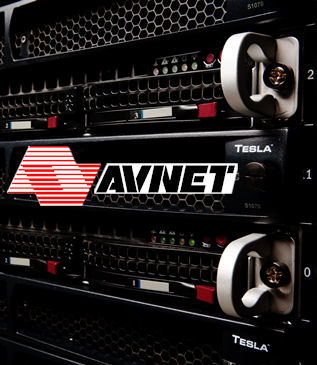 As a new Nvidia partner, Avnet says it is pushing up the power of its HPC proposition for compute-intensive vertical markets
Avnet Technology Solutions has become an Nvidia partner in a bid to boost its business selling high performance computing products to markets in industries such as life sciences, finance, oil and gas, and manufacturing.
The distributor has joined Nvidia Preferred Partner programme which aims to help VARs, OEMs and ODMs to offer specialised GPU-accelerated computing systems to those industries.
Advanced systems
As a programme member, Avnet will provide EMEA partners and resellers with advanced server and workstation platforms with the new Nvidia Tesla K20 family of GPU accelerators, which are based on the next-generation Nvidia Kepler GPU computing architecture.
Rajesh Suman, EMEA vice president of computer components at Avnet Technology Solutions, said that in joining the Nvidia partner programme would "expand our ability to provide resellers and partners with solutions that improve application performance up to several orders of magnitude faster, addressing some of the most challenging computational tasks such as processing financial trades, gridding oil in the sea, and evaluating solar systems".
He added that partners would also be able to tap into Avnet's portfolio of complementary off-the-shelf components, distribution and integration services to improve time to market.
Avnet will also gain access to Nvidia's products, sales and marketing tools and support, technical support and training programmes.
Walter Mundt-Blum, EMEA vice president of professional solutions at Nvidia said that the programme enables partners to specialised GPU-accelerated computing solutions to address the growing demand for GPU-based HPC technology in the science and manufacturing industries.
We look forward to working with Avnet to deliver Tesla-based HPC solutions to a broad range of new customers across EMEA," he said.
Read also :