Oracle Big Data Systems On Show At e-DBA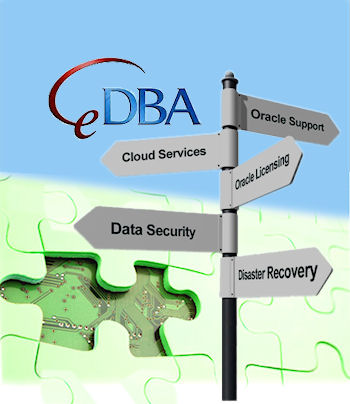 Oracle Platinum Partner has installed the latest Exadata hardware to allow customers to try before they buy
Oracle partner e-DBA has taken delivery of Oracle Exadata hardware in a bid to boost its service offerings to customers.
The Chelmsford and Brighton-based firm has purchased an Exadata X3-2 as well as an Exalytics X2-4 system. The company, which specialises in providing Oracle managed services and Oracle professional services, claimed it was the only UK Oracle partner to have both of these machines.
Big Data
The Exadata X3-2, launched last month, is aimed at Big Data applications and features the eight-core Intel Xeon E5-2600 series of processors and Cloudera's Distribution including Apache Hadoop (CDH) and Cloudera Manager, as well as the new Oracle Enterprise Manager plug-in for Big Data Appliance. The hardware boasts 33 percent more in most areas: processing power with 288 CPU cores, memory per node with 1.1 TB of main memory, and its reduction in power and cooling requirements.
The included Oracle Enterprise Manager plug-in for Big Data Appliance to complement Cloudera Manager to enable users to manage a Hadoop cluster, updated distributions of Oracle Linux and Oracle Java Development Kit.
The Oracle Exalytics X2-4 machine is a database appliance based on Oracle's high-end x86 server, the Sun Fire X4470 M2. It sports 1TB of DDR3 memory and four 10-core Xeon E7-4800 Intel chips. The vast amount of on-board memory means that data fields can be stored there, making response times much faster.
The purchase of the servers means e-DBA can provide proof of concept cases for both systems before customers commit to purchase. The company said this would benefit organisations that are hesitant to invest as they will be able to see exactly what advantages are available to them. The units will also be used for demonstration and training purposes, which will enable e-DBA to educate organisations on operational practices to fully exploit the units' capabilities.
James Anthony, technical director at e-DBA, said that the purchase demonstrated commitment to both Oracle and its customers. "Having our own units means we will be able to offer our customers the opportunity to test drive these new technologies before they commit to purchase," he said.
The units will also allow the company to expand service offerings for their clients.
Read also :