Computacenter Investors Targeted By Boiler Room Scam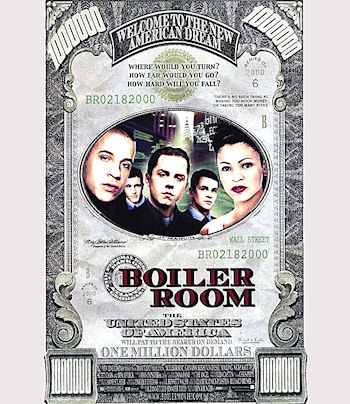 Shareholders are being pressured into selling to fake brokers, the distributor warns
Computacenter has issued a warning to its shareholders to beware of overpriced offers for its stock, usually from an overseas buyer.
There has been a spate of these scam offers recently, believed to originate in the US, and the company wants to ensure its shareholders are safe from these bogus brokers and their so-called "boiler room" deals. Further, the company has asked anyone receiving these calls to contact the Financial Services Authority (FSA) and complete an online report.
Common scam
Boiler room deals have gained the name because of the forceful and persistent sales technique employed by the broker and have been around for almost as long as the stock markets. There was even a film, Boiler Room, released in 2000 (see picture). The scams have been on the rise for the past few years and Computacenter is by no means alone in being targeted.
Owners of shares in the company have been receiving calls from brokers offering to buy at a higher price than the share market value. It sounds like a great offer but the caller expects money up front as a bond or other form of security, which will be paid back if the sale does not go ahead. The hooked shareholder will probably never hear from the "brokership" again.
The FSA advises that suspected scams should be reported to them via the online form or by contacting its Consumer Helpline. It helps if you can provide the suspects contact details and firm reference number (FRN) – which should always be requested. The details should also be reported to the police.
The Authority reports that it receives over 5,000 calls a year about such scams and in 20 percent of cases money has already exchanged hands – but at least this is down from 60 percent a few years ago.
"We strongly advise you to only deal with financial services firms that are authorised by us," the FSA advised, "and check our Register to ensure they are. Keep in mind that authorised firms are unlikely to contact you out of the blue with an offer to buy or sell shares."