Budget Help Comes With Oracle On-Premises IaaS Platform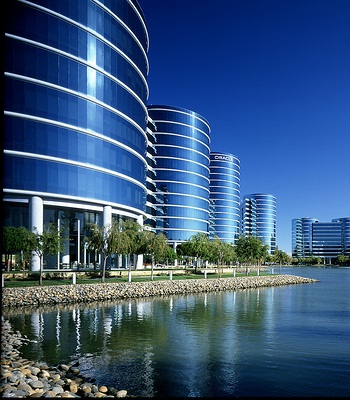 No upfront costs approach will make Oracle's on-site IaaS platform attractive in straitened times
Oracle is to offer a set of Infrastructure-as-a-Service (IaaS) systems that companies can run in-house, for a monthly fee. This could ease budget problems for enterprises that are nervously eyeing their IT budgets as there will be no upfront capital expenditure with the Oracle system.
The Oracle move comes amid the growing commodisation and increasing ease-of use of public cloud services such as Amazon Web Services (AWS). By contrast, Infrastructure as a Service (Oracle IaaS) with Capacity on Demand is designed to appeal to those that want their own internal cloud systems.
Internal flexibility
Because a lot of organisations remain wary about potentially exposing their corporate data to the public cloud, for regulatory, security and compliance reasons, Oracle's IaaS system is designed to deploy Oracle engineered systems on customer's own premises, or within their own data centres.
"Oracle IaaS enables organisations to deploy fully integrated engineered systems, including Oracle Exadata Database Machine, Oracle Exalogic Elastic Cloud, Oracle Sparc SuperCluster, Oracle Exalytics In-Memory Machine, and Oracle Sun ZFS Storage Appliance in their data centres behind their firewall – all for a simple monthly fee," said the company.
Organisations can retain complete control over their on-premises, private cloud, says Oracle, or they can add Managed Cloud Services for fully managed public cloud and application services.
Capacity can be added as and when required, using the Elastic Compute Capacity on Demand option, that allows organisations to add to scale CPU capacity up or down, only paying for additional CPU power during the calender months when it is used.
By paying a monthly fee, there is no impact on cash flow or accounting issues by deploying these Oracle Engineered Systems. And Oracle says that any hardware and support obtained through Oracle IaaS for Oracle Exadata, Oracle Exalogic, Oracle Exalytics, and Sparc SuperCluster will cost up to 20 percent less over a three year period than through a traditional purchase.
This article appeared on TechWeekEurope. Click here for the full story.
Read also :