CompTIA Shakes Up Channel Community With New Leadership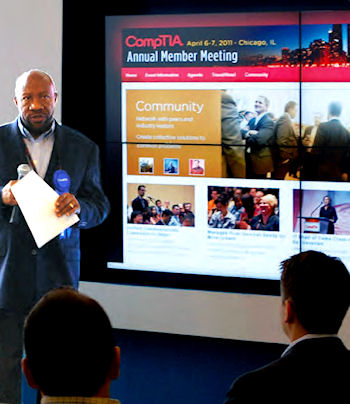 A panel of seven industry figures appointed to the steering committee of the UK Channel Community
Industry association CompTIA has appointed seven new members to its UK Channel Community leadership team. The online group of communities was launched in early 2011 when CompTIA acquired the Technology Channels Association (TCA).
The UK Channel Community gives a voice to technology resellers, distributors and vendors and allows them to collaborate on industry best practices, business education and resources for companies delivering IT services in the UK.
Active engagement
Todd Thibodeaux, president and chief executive officer of CompTIA said the Community had been extremely active and engaged in addressing the business issues affecting channel firms since its inception.
"We fully expect the group's new leadership to continue with this important work in 2013," said Thibodeaux.
Among the items on the agenda for the body this year will be the development and promotion of the IT Business Trustmark, an entry-level quality mark for IT businesses; and the integration and promotion of Accredit UK, an advanced quality mark for it businesses. Both marks are designed specifically for the IT channel.
The community has also worked on the continuing development of resources for the IT channel, including more than 35 education guides aimed at solution providers serving small and medium-sized businesses; and created a legal resource centre housing legal templates, documents, agreements and contracts typically used by IT channel companies.
Among the appointees are Lee Evans, managing director at Vital Technology Group. Evans is the new chair of the CompTIA UK IT Channel Community. Jim Harrower, UK & Ireland sales manager for GFI Software, will serve as community vice chair in 2013.
Representing distributors is Computer 2000 marketing director Andy Dow, with Pensar IT Management managing director Mark Williams, and Ostrich IT Services technical director Matt Barton to represent resellers. IT vendors will be represented on the community by industry veterans, sales director Ian Moyse from Workbooks.com and netPerfect sales director Les Billings.
Read also :