Infor Makes Apsu Preferred Partner For ERP Cloud Hosting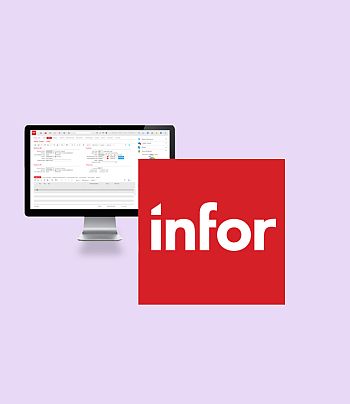 ERP vendor gets help from IBM partner Apsu to migrate applications for cloud and data warehousing
ERP vendor Infor has struck a deal with Apsu as a preferred partner for cloud services and hosting provision.
The agreement sees Apsu help move Infor's customers onto the cloud. Infor claims to be the largest worldwide user of IBM i, having acquired the majority of ERP brands, including System21, BPCS, LX, XA and Mapic, that run on IBM's mid-range mainframe hardware.
Broadening base
Apsu will be providing services such as data warehousing and cloud backup on the vendor's behalf. Apsu sales director Stuart Bulley said it is one of IBM's most highly accredited IBM i partners in the UK.
"Clearly, for us to be aligned with both IBM and Infor is fantastic. There is a shortage of technical knowledge and skills on the platform. We can offer technical management of that platform and a complete managed service for the customer," he explained.
Brian Lord, Infor's director of consulting services, said it is the first time his company has delegated this business-critical task to a partner: "Because we are quite risk-averse, we have spent the past 18 months trying to select a partner we can use. The cloud has a lot of business problems that come with it, such as security and credibility. It is a big step-change for a business to go into the cloud with their ERP applications. We wanted to select someone who can grow with us as we move customers into the cloud," said Lord.
The partnership, which is backed by IBM, will focus on 600 customers in the UK.
System21, which runs on IBM's mid-range mainframe System i, helps customers automate manufacturing processes, develop and implement accurate production plans and respond with speed to changing requirements. It is aimed at manufacturing, financial management, procurement, customer service, logistics and after-sales service management capabilities required by customers.
Infor LX provides ERP for manufacturers in the chemical, consumer packaged goods, food and beverage, life sciences, automotive industries. LX is touted by Infor as an upgrade for its customer's BPCS product.