Channel To Sell Moogsoft's New Netcool Remedy For Cloud Problems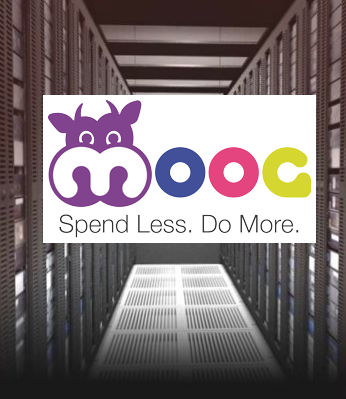 Virtualisation creates complex problems that need Big Data, social networking and cloud to solve them, says Moogsoft
New systems management vendor Moogsoft is seeking reseller partners sell Moog and help it stop cloud computing and virtualisation problems from escalating out of control.
The UK company was founded by Phil Tee and Mike Silvey, the inventors of systems management platform Micromuse Netcool, now owned by IBM Tivoli.
The founders claim that no platform today can cope with the volume of information and trouble tickets created by virtual machines. By combining a social network with Big Data analysis, Moog is what a combined BMC Remedy and Netcool would have been, had they been designed for today's infrastructures using today's technologies, they claimed.
Moogsoft says its algorithms can cut through all the masses of information, analyse it, and bring the relevant department heads together in order to accelerate resolution.
In the Moog
"The reception to our story has been great so far," explained Mike Silvey, the management platform's co-founder. "We've been selling it direct so far, but now we've proved the concept with some global customers, we can use some partners to bring us to a wider audience."
Today's network management systems were designed for a simpler computing age when each problem tended to have a direct local impact, he said. Virtualisation has made trouble shooting an impossibly slow and expensive task, Silvey said. At the same time, the growth of IT has led to separate teams from applications, networking and storage departments working in isolation, creating their own silos of information.
As virtualisation increased the complexity of IT problems and the speed at which they could spread, support teams have become more disjointed and their responses to problems incoherent, he said.
By automating the analysis of problems, algorithms can quickly analyse data, identify the patterns and arrange for a co-ordinated response from all the different departments involved, instead of allowing each department to remain isolated and powerless. "We reduced the trouble tickets for clients by 80 percent and identified faults 30 minutes before the ticketing process. In one case we beat them by 14 hours," said Silvey.
Moog, which can sit on top of Netcool and Splunk management systems, could be installed by resellers of those platforms, Moogsoft claimed.
Read also :