Embotics Leads Charge To Cash In On VMware Lab Manager's End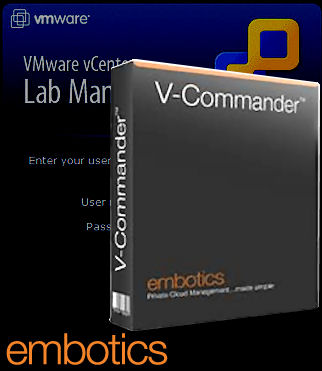 VMware vCenter Lab Manager fans are being thrown a lifeline before it is finally laid to rest in May
Embotics has announced a programme to help resellers offer customers a free upgrade from VMware vCenter Lab Manager to its own V-Commander licences.
With the plug on customer support due to be pulled on 1 May, 2013, a host of channel partners are circling VMware's Lab Manager as it staggers towards the end. Service providers are competing to exploit the great opportunity to help users of the popular platform with their testing, development and upgrade strategies.
"This upgrade gives them better applications without sacrificing their vital support services," said Jay Litkey, CEO of Embotics.
Escape route
The worst thing users could do is get stuck in ageing environments, warned Embotics. Of the possible escape routes, the options to migrate to vCloud Director or vCloud Automation Center could be equally disastrous, the vendor argued, as these routes are too complex. They will work out to be a more expensive remedy in most lab and development environments.
Embotics has chosen to describe the migration as "zero net cost" rather than free but customers should not be dissuaded by this furtive language, according to Yuri Pasea, MD of Embotics distributor Prianto, who described this as a clear cut opportunity for the channel to add value.
"This presents an opportunity for many resellers, as customers can't afford to stand still. Embotics' V-Commander is the perfect option for those resellers looking to help customers to upgrade their test and development environments immediately," said Pasea.
Resellers can become "trusted advisors", according to Pasea – even salespeople who use phrases like "zero net cost".
Read also :