Rackspace Adopts Open Compute And Plans New UK Data Centre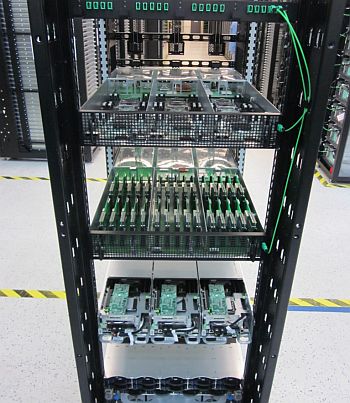 New Rackspace site to get no-frills servers based on Facebook-instigated standards
Cloud hosting firm Rackspace is planning a new UK data centre, and has adopted the Open Compute specifications to design its own low-energy, no-frills hardware for all future servers.
The cloud provider's new UK data centre will be built by Digital Realty and include up to five data halls using up to 10MW of power in total, but no location has been decided yet, according to information  information filed with the US Securities and Exchange Commission (SEC). Rackspace announced last week it would be building its own  low-energy servers at the summit of the Facebook-backed Open Compute project.
Rackspace in the UK
Rackspace opened a data centre in Slough in 2010, and has a growing business competing with Amazon Web Services for cloud-hosted server business, although AWS is generally acknowledged to have a stranglehold on that business.
The new data centre is clearly intended to feed demand for cloud servers, but Rackspace has so far not made a formal announcement. The SEC filing was spotted by Rich Miller at Data Center Dynamics.
Rackspace is not adopting the new-size rack defined by Open Compute, in which power supplies are all collected on one shelf but is working with an ODM called Delta to create a slightly different mix of components. Rackspace's design will be taller and have a higher power density, according to Timothy Prickett-Morgan of the Register. The servers will be built by Quanta Computer and Wiwynn.
Rackspace has not yet confirmed to us its plans for a new UK data centre.
This article appeared on TechWeekEurope. Click here for the full story.
Read also :