Ensighten Plays Tag With RAC To Improve Touch Points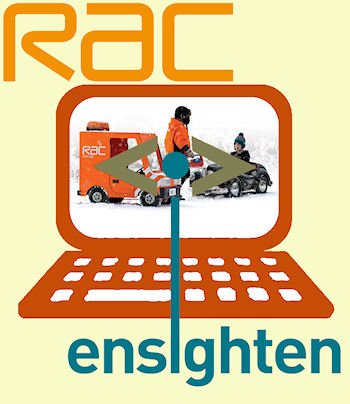 Tag management system helps make motoring organisation's website engagement child's play
The RAC has signed a deal with enterprise tag management systems vendor Ensighten to help the motoring organisation make its website more engaging to visitors and grow its online business.
Following its demerger from Aviva, the RAC wanted to create an engaging online experience for its members and potential customers. To help achieve this goal, the RAC chose the Ensighten Manage enterprise tag management system for rapid deployment of digital marketing tags, which enable crucial website functionality.
Tagging along
RAC also needed a technology platform that would support Web analytics, multi-variant testing capabilities, and behavioural and campaign analysis. Ensighten's technology offered the best solution for all these needs, it said.
According to Jason Bennett, digital sales optimisation manager at RAC, Ensighten has enabled him to concentrate on maximising revenue and usage generated from the RAC website, rather than spending time managing digital marketing tags.
"My aim is to create the best online journey possible for our members, so I was looking for a technology that would speed up tag deployment and support other web analysis technology," said Bennett. "Ensighten provided us with exactly that, and I can now focus on key digital marketing priorities that will help the business grow."
Web optimisation
Ensighten's tag management system has enabled RAC to replace hundreds of lines of JavaScript on each Web page with a single line of code. This, said the firm, has made the site much easier to manage since all its tag-based digital marketing and analytics services can be centrally managed — saving time and reducing coding bugs.
This has resulted in the RAC now having the flexibility to optimise marketing campaigns and improve conversions.
Ensighten has also drastically reduced the time to deploy digital marketing tags onto the site and the coding needed to achieve this, which is a major advantage for the RAC.
"Ensighten's experience of working with leading online global brands has been a huge benefit to us," said Bennett. "Their responsiveness in dealing with technical requests has been great with most tag management queries turned around in a day or two."
The RAC is looking at other areas where Ensighten can help, including Ensighten Mobile for mobile app analytics tracking.
Adrian James, managing director of Ensighten EMEA, said that his company was "confident that the digital marketing efficiencies Ensighten Manage affords the RAC will further its commitment to online customer service excellence".