Reseller Opportunities As Glasgow Wins £24m 'Smart Cities' Grant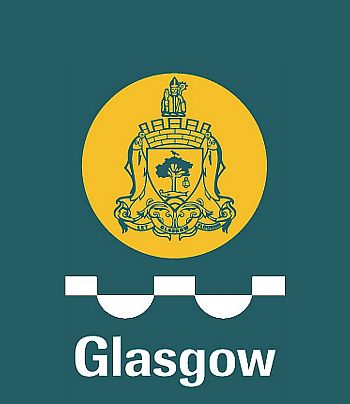 Funding for Scottish city will introduce technologies to improve citizens' lives
An opening has arisen which may be worth investigation with Glasgow being announced as the winner of a £24 million Future Cities Demonstrator grant from the government to become one of the first UK "Smart Cities". It beat 30 other competitors to secure the investment from the Technology Strategy Board (TSB).
The investment will be used to improve the quality of life for Glaswegians through a smoother-running city – and that will bring a major opportunity for the ICT market. The integration of services across health, transport, energy and public safety aims to improve the local economy as well as taking some of the frustrations and stress out of everyday city life.
Joined-up society
The Smart City scheme embraces a number of projects to improve inner-city life and Glasgow is not alone in its aims. Birmingham, Sunderland and London are among many cities worldwide that are developing their own interpretation of "smartness" and rolling technologies to make the new services work.
It is likely that IBM, Cisco and Siemens will be major beneficiaries of the resulting initiatives but the projects will also bring work for their licensed resellers and other providers.
Details of the programmes will vary from city to city but there are core targets.
A major aim is to improve transport in increasingly-congested urban environments. Real-time information about traffic flows and how bus and train services are coping with environmental conditions will be supported by apps to help citizens to make decisions on how to get from A to B more easily.
Another project involves automatically brightening and dimming down street lighting according to street activity to reduce "light pollution", save money, improve crime prevention and decrease anti-social behaviour.
Council services could also be improved using apps for reporting issues such as potholes in the road and missed bin collections.
"Winning this money will put us years ahead of other UK cities in terms of integrating our technological systems to make them work for and talk to each other," said Councillor Gordon Matheson, of Glasgow City Council. "This will help us to create a more efficient and a more sustainable city which can adapt and move ahead of the technology of the day and make it work for everyone who lives or works in Glasgow."
Glasgow belongs to me
"Value will be created by capturing and opening up data, improving the city's real-time operations with a city dashboard and a management system that views the city as an integrated whole, and a 'MyGlasgow' public window on the city to deliver multiple benefits for the people of Glasgow," said Iain Gray, chief executive of the Technology Strategy Board.
Results from the scheme will be made available to interested businesses, cities and academics, providing valuable learning for innovative UK businesses to develop integrated urban solutions that can be sold to cities across the world.
Analysts said that the smart money would have been on Bristol, Birmingham, Leeds/Bradford or Manchester to scoop the prize, given their level of preparation.
"Industry expectations have been overturned throughout this competition and this result, too, will surprise many," said Joe Dignan, chief analyst for European Public Sector at Ovum. "Glasgow's success reflects a global trend in the development of future cities being presaged by a major global event. Although it was considered the outsider in this race, its preparation for the 2014 Commonwealth Games was the catalyst to get the right people around the table to look at the performance of the city as a whole."
The TSB was set up in 2007 and has so far invested £2 billion in UK innovation projects.