More Staff Given P45s As Troubled 2e2 Is Put Up For Sale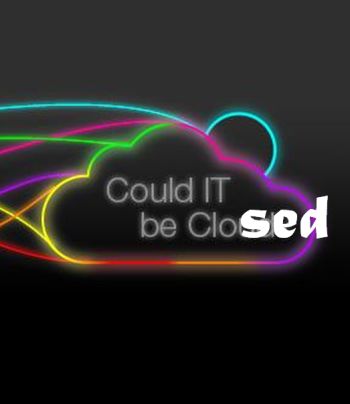 Battle to uphold NHS and O2 contracts as administrators say there is "significant interest" from potential buyers
The sale of part, or all, of stricken integrator 2e2 could be finalised "in the very near term", according to FTI Consulting administrators overseeing the company's future. A statement said there was "significant interest" in parts of the business.
FTI confirmed that 26 more staff had their employment terminated this morning in a conference call. Around 350 employees have left the company since it went into administration on Monday.Simon Granger, one of the three joint administrators at FTI Consulting, said: "There have been a significant number of expressions of interest in acquiring the UK and international businesses and we are confident that a sale can be concluded in the very near term."
O2 assurances
The administrators were called in earlier this week to preside over a number of UK divisions in the 2e2 group. Meanwhile, 2e2's international businesses in Jersey, Guernsey, Ireland, Spain and Holland, which are outside the insolvency process, have been able to continue trading but will also be put up for sale.
Mobile operator O2 pledged to make sure customers of its Unify joint venture, which includes G4S and Network Rail, would not suffer any disruption to their service.
In a written statement issued by O2, the company said, "We're really sorry that 2e2 has gone into administration. Our priority is our customers. We're focused on maintaining their service either direct or through our partners whilst supporting 2e2 through a difficult time."
"Like any IT business we use a number of third party suppliers and vendors to deliver solutions for our customers. For the services that we have subcontracted to 2e2, we are taking the right steps to ensure service continuity. We operate a diverse and resilient supply chain to help manage risks in situations like this," the statement read.
The O2 Unify joint venture offered customers blended services from both companies' portfolios under an initial contract that would run for five years. This was later extended after satisfactory running of the service 19 months into the deal.
Trust broken
The NHS was unable to give similar assurances as 2e2 staff refused to work until they get paid outstanding wages for January. Other partners in the public and private sectors are also reviewing their situations following the loss of 319 jobs at the firm.
Contract workers at the Sussex Partnership NHS Trust decided to withdraw their labour when 2e2 announced that the January payroll was "under review". FTI assurances that wages would be paid failed to assuage the anger of the contractors.
2e2 is in one of the UK's top ten VARs and FTI has stated that it hopes to provide continuity to the numerous contracts currently in play. The administrators said it was giving priority to keeping the NHS contracts running  and that it was confident buyers would soon emerge from competitors eager to buy chunks of the 2e2 business.
Read also :