EMC Adds Extra Profitability To Incentivise Velocity Programme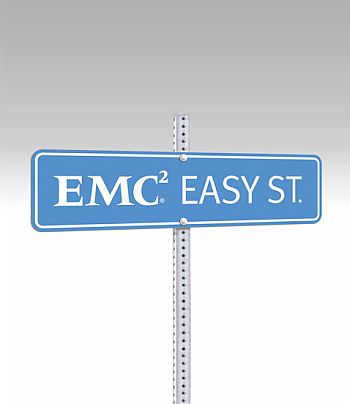 New programme increases EMC Velocity Partners bonuses, removes some certification requirements.
EMC has increased rebates for partners as part of a revamp of its Velocity channel programme. The company has also abandoned requirement by partners to achieve Specialty accreditations in a bid to entice resellers into higher partner programme tiers and to increase its presence in the mid-market.
The move means that partners can focus on EMC sales but not implementation to qualify for higher margins. However, three specialties are now required for Signature (top tier) partners worldwide, instead of the previous two.
Initial rebates
EMC is also offering new rebates on the first sale of many products from its portfolio, including VNX and VNXe unified storage, Avamar and Data Domain backup and recovery products, and VFCache server Flash caching.
There are also incentives for partners to align their portfolios with big data and the cloud by offering financial benefits and specialisation eligibility to backup resellers through the sale of products such as EMC's Mozy cloud backup, Atmos object-based cloud storage platform and Centera content addressable storage.
EMC has doubled its investment in demand generation funds, programs, and resources to develop highly qualified opportunities for partners and accelerate revenue growth.
The vendor is also extending its Velocity programme benefits and product sales to Isilon partners, the storage vendor it bought in 2010. Around 90 percent of EMC's products are now covered by Velocity.
Fred Kohout, VP for global channel marketing at EMC said the changes made to the programme were focused on helping partners optimise their offerings in these key areas so they could support customer requirements better.
"We want our partners to have a simple, predictable, and profitable experience with EMC," he said. "Over half our storage revenue goes through our channel partners, and our focus is on making these partners more productive."
Read also :