More Towns Promised EE's 4G Services By Summer 2013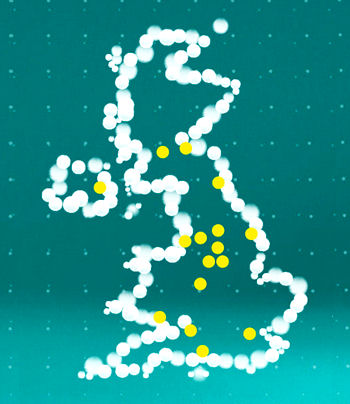 LTE is set to come to 27 more towns as EE's 4G continues its expansion
EE has revealed the next 27 locations that will be added to its EE 4G network by June 2013, bringing the total number to 65 towns and cities across the UK.
The operator is the UK's only current 4G provider having been granted permission by Ofcom to launch an LTE service using its existing spectrum late last year. EE 4G currently covers 45 percent of the UK's population, a figure that is set to increase to 55 percent by the summer.
EE 4G superfast cities
Between April and June, EE 4G coverage will be expanded to Aldershot, Ashford, Basildon, Basingstoke, Blackpool, Bracknell, Camberley, Colchester, Crawley, Farnborough, Guildford, Horsham, Huddersfield, Leatherhead, Maidstone, Milton Keynes, Oldham, Oxford, Redhill, Reigate, Sevenoaks, Stevenage, Tonbridge, Royal Tunbridge Wells, Warrington, Wigan and Woking.
Last week, nine towns were added to the network with Newbury becoming the 10th earlier this week and the 28th overall. Bradford, Coventry, Doncaster, Dudley, Leicester, Luton, Newport, Reading, Rotherham, St Albans, Watford and West Bromwich were previously mentioned as candidates for expansion.
"Our business customers want a 4G network that covers the markets in which they operate, and that is exactly what we are building for them – and at a phenomenal rate," said Olaf Swantee, CEO of EE. "We're set to cover more than half of the UK population by Summer, staying ahead of the schedule that we set for ourselves at launch, and continuing to demonstrate the amazing value of 4G mobile to many organisations with different challenges and different needs."
This story first appeared on TechWeekEurope. Read the full story here.
Read also :