2e2 Admins Ask Customers To Cough Up To Keep Data Centre Lights On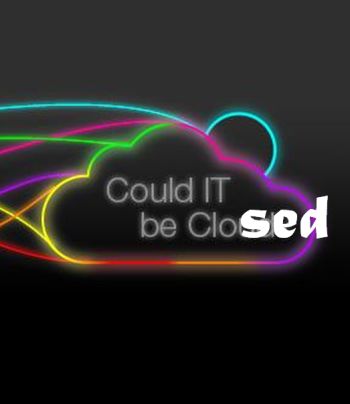 Give us a million or we'll have to switch it off, customers are warned by FTI Consulting
Administrators of stricken 2e2 have asked its customers to stump up nearly £1 million to keep its data centre operational for another week. Customers have until Tuesday to find the cash. Administrators from FTI Consulting said that all flexible resourcing, business applications, unified communications, and field support services have been terminated.
Customers were warned that they will have to "put alternative arrangements in place with immediate effect". Clients of the firm have been warned in a letter that it may take up to four months for data to be migrated to a new provider.
No access
"We have received a number of requests from customers seeking to gain access to their data immediately and to transition services to alternative providers," said the administrators. "Unfortunately, the levels of data held in the company's data centres are such that this process could take up to 16 weeks and we will need to ensure that the integrity of third party data and security is maintained."
It said in the meantime, the administrators would require affected customers to provide "immediate funding" to keep the data centre operational.
"In the event that funding is not provided, we will be unable to maintain the data centre infrastructure and we will have no alternative other than to cease all operations without any managed wind-down of those operations," the letter said.
It estimated that keeping the data centre going until 15th February would cost £960,000. Around £253,336 is required for staff related costs while £163,643 is needed for operational costs and £33,255 goes on rents, rates and utility bills. The administrators have also added £150,00 to cover administrator fees and central expenses.
It has required that 2e2's top 20 customers bear the brunt of theses costs, around £800,000 or £40,000 each with smaller customers being asked to pay £4,000 plus VAT.
Earlier in the week, the administrators failed to sell the business as a going concern after interested parties, thought to be ComputaCenter and Daisy Group, walked away from any deal. There was better news for some as O2 acquired the managed services 2e2 provided under the two companies' joint venture O2 Unify. The move saved 100 jobs.
Read also :