Magnolia CMS Could Manage A Few New Partners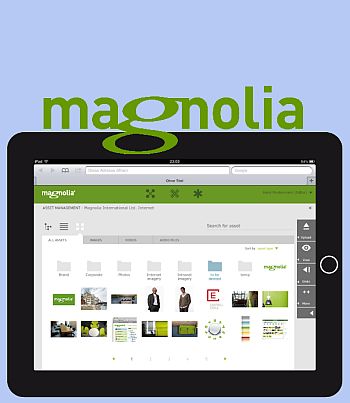 Content management specialist is seeking to increase its global channel partner network
Open source Java content management system (CMS) company Magnolia has launched a programme to expand its existing global partner network of systems integrators and specialist web development agencies.
All Magnolia CMS implementations and consultancy services are delivered through the channel, with the company deriving the majority of its own revenues through the licensing of the supported enterprise edition of the software. The company said it does this to avoid any conflict of interest with the channel and to present a better business opportunity for its partner network.
Leads and connections
Dominik Steinacher, Magnolia's recently appointed head of sales and partner management, said, "Currently we have customers phoning us up and asking if we have partners they can work with. And with the upcoming launch of Magnolia 5.0, we urgently need more high-quality partners capable of six-figure CMS implementations. Magnolia also has an increasing number of very viable enterprise tender opportunities. We need new partners capable of closing on these opportunities."
Magnolia is now in its ninth consecutive year of growth and claims that it has brought over $45 million (£29m) of revenue to its existing channel partners. Its Certified Partner Agreement (CPA) has been overhauled under Steinacher's direction to include marketing and lead generation campaigns alongside a restated pre-sales support programme, covering RFIs, RFPs, and joint tendering.
"With Magnolia's growing reputation in CMS the market, more and more clients are approaching us directly, and asking to be connected with the best fitting partners. We no longer rely solely on the partner network for our business. Magnolia has an increasing number of first class leads that it can feed to committed partners," claimed Steinacher.
Read also :