Rackspace Posts High Profits But Fails To Impress Pessimistic Wall Street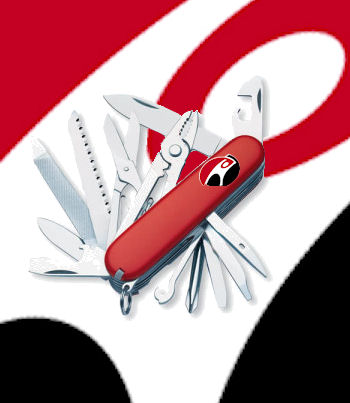 The cloud hoster shows impressive growth but fails to draw fanatical support from investors
Cloud hosting company Rackspace has recorded impressive growth and profits, as the cloud uptake continues to pay off for the hosting firm. However, Wall Street continued its current bear-like trend to the tech industry and reacted unfavourably to the results, which were lower than some had hoped
For the period ending 31 December, the San Antonio, Texas, company posted a net profit of $29.9 million (£19.2m), a rise of 10 percent from the previous quarter, and up 19 percent from the year ago fourth quarter of $25 million (£16m).
Impressive growth
This growth also translated across to the fourth quarter revenues with Rackspace posting sales of $353 million (£227m), up five percent from the previous quarter and 25 percent from the fourth quarter of 2011 when it recorded sales of $283 million (£181m).
The good results were also reflected in the year-end figures, with a full year net profit of $105.4 million (£67m), up from $76.4 million (£49m) in the previous year. Revenues likewise grew to $1.31 billion (£840m) compared to $1 billion (£640m) for 2011.
The financial results clearly demonstrated impressive growth for Rackspace in the past year, and the company also revealed that its total server count had increased to 90,524, up from 89,051 servers at the end of the previous quarter, and total customers had increased to 205,538, up from 197,635 at the end of the previous quarter.
"We are very pleased with the financial results we have delivered in 2012," said Karl Pichler, chief financial officer. "Even more importantly, we are excited about the growth opportunities that our new set of open cloud products will provide us in the future."
Market pessimism
Yet despite the positive growth, analysts and Wall Street reacted negatively to the results, because the growth was not as big as had been predicted, with some inferring that there is slowdown in web hosting.
"Clearly, growth is slowing. That's probably the primary driver as to why the stock is off so much," Stephens Inc analyst Barry McCarver was quoted as saying by Reuters.
Shares in the company on the New York Stock Exchange closed $74.98 (£47.80) but dipped as low as $73 (£46) during afternoon trading on Tuesday. It comes after the stock gained about 38 percent in the last six months.
The share price reaction comes amid a general negative mood on Wall Street to some tech giants, despite positive results from the likes of Apple and Google.
This story first appeared on TechWeekEurope. Read the full story here.
Read also :