White Space Radio Chip Heralds Internet Of Things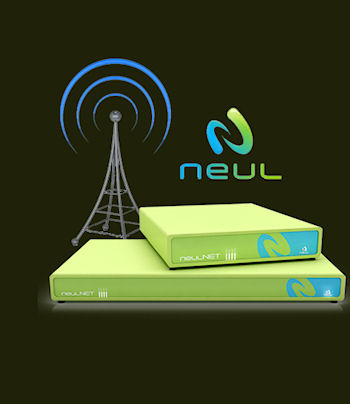 The first Weightless specification Asic, from Neul,uses spare TV spectrum for low power comms
White space radio, which promises low-power connectivity for the Internet of Things, took a step towards reality today with the arrival of Neul's Iceni chip, the first to implement the "Weightless" specification.
The transceiver chip, made by Cambridge company Neul, uses "white space" radio – the unused portions of TV broadcast spectrum – and was announced today by the Weightless Special Interest Group (SIG}.
Weightless chip
"In the development of a new wireless technology there are a number of key milestones. The first is the announcement of the concept. Then, after years of hard work comes the publication of the final version of the standard. But the technology does not become reality until the first dedicated chipset appears, enabling the vision to fully be realised," wrote William Webb, chief technology officer at Neul, on his his blog. "After this the milestones are numeric – the thousandth member of the SIG, the millionth device installed and so on."
The Neul chip can tune across the entire UHF TV spectrum (470 – 790MHz), so it can use portions of spectrum which are not engaged in that particular location, due to the  pattern of TV broadcast transmitters. It requires little power, and is designed for low data rate applications such as smart electric meters – the devices employing machine-to-machine (M2M) communication, which serve as the building blocks for "the Internet of things".
Samples of Neul's "Iceni" chip are now available for testing, but the design may be revised, warned Webb. The weightless specification might also be implemented by other vendors, since it is an open standard.
"Neul will not be the only supplier of chipsets and Iceni will not be the fastest, cheapest or most powerful of the Weightless chips that emerge in due course," he said. "But it is the first, and that is special."
If all goes according to plan, there could be five to ten billion white space devices shipped per year, as household appliances, vehicles, street furniture and other "things" go online using the technology. "This is a market that is bigger than cellular, and one that will support as many as a dozen major silicon vendors," said James Collier, CEO of Neul. "The Weightless SIG already has silicon companies as members, and we expect a number of them to develop their own silicon."
Weightless hopes that in volume, chips will be transformative: "A chipset cost of less than US$2 in volume and battery life in excess of ten years from a single primary cell as well as substantively lower network costs will enable the tens of billions of connected machines that we are forecasting over the next decade."
Neul launched Weightless as a concept in June 2011, and the SIG was announced in November 2012.
This story first appeared on TechWeekEurope. Read the full story here.
Read also :